May 12th, 2016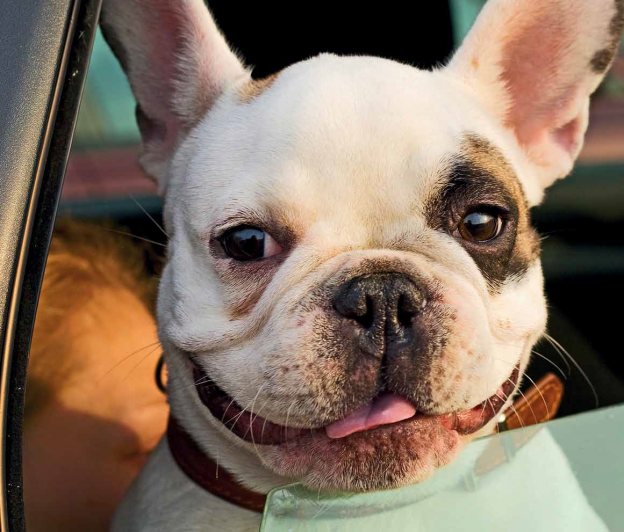 Part of having a dog means travelling with it in your car. Here's how to keep you pooch safe while you're on the road. By Melanie Hearse.
Be it a long-haul holiday or a quick trip to your local beach, most dog owners will find themselves transporting their four-legged friend in their car at some stage. And while you'd never think to let a child or a friend ride in your car without a seatbelt, not all drivers realise it's just as important that dogs are securely tethered. While it might seem harmless enough to let them jump in the back seat and off you go, it's actually very dangerous — to passengers and your pet. Not convinced? The NRMA reports if your car is travelling 60km per hour with an unrestrained 20kg dog that is thrown onto you, the impact is the same as if it had hit you from a third-floor balcony.
Sue Mundell from Vetwest says their online survey asking pet owners how their pets travel in the car revealed 72 per cent of respondents secure their pet in some manner. Of all owners surveyed, 34 per cent are secured by a harness, 31 per cent travel in a carrier or crate, and seven per cent with a barrier. The remaining 31 per cent of respondents let their pets roam freely throughout the car.
She says there are three critical safety benefits to restraining your dog while traveling in a car. "It reduces the risk of your pet being tempted to jump from a window, or falling out of an open window if there's a sudden directional change or braking. Pet restraints also reduce driver distraction — there's far less chance of being distracted if your dog is unable to move around in the car. Last but not least, restraining your pet provides collision protection; if you suddenly brake or have a sudden impact, there is less chance of your dog becoming a projectile, being injured itself and potentially injuring passengers or the driver."
What are the laws?
The laws on unrestrained dogs vary across Australia, though all states and territories can issue a fine and demerit points for allowing your pet to sit on your lap while driving — the amounts varying between states. There are no specific road laws that state an animal must be restrained inside your car, though traffic and licensing department across the country all recommend doing so.
Legislation in most states and territories do specifically prohibit people from transporting dogs unrestrained on the back of utes or other open vehicles or trailers — and it is an offence under most state animal protection laws to transport an animal in a way that is likely to cause them harm, or is otherwise inappropriate for the animal's welfare.
Want more advice for travelling with dogs? This story was originally published in the March/April 2016 issue of Dogs Life. For more information on relevant laws and types of restraints, order your copy online at universalshop.com.au.
Here are just a few things that can make life with your dog a bit easier - see them now on our
DOGSLife Directory