October 1st, 2013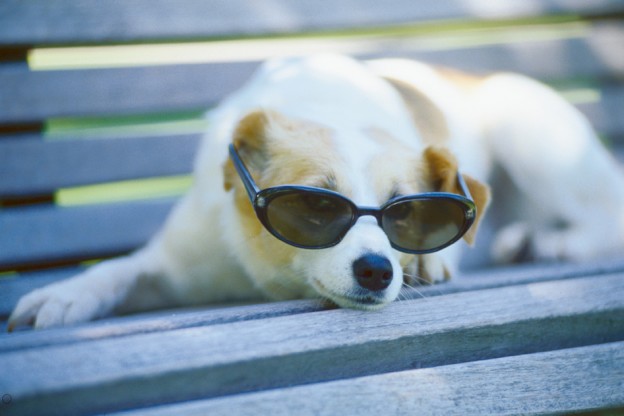 From the mountains to the beach, whether you're seeking to embrace the winter chill or escape to the sunshine, Danielle Chenery explores Australia's best options for a dog friendly holiday for two- and four-legged family members.
Taking holidays can be tough when you have dogs. The thought of leaving your furry friends behind is just too difficult for some. Not only will you miss them, but also they need to be walked, fed and loved while you are away. Kennels may be too expensive and family or friends might not be available either.
Although it takes extra planning and research, it is possible to find dog-friendly accommodation right across the country.
Elise Vogt, senior veterinarian at Animal Aid, says the Internet is a great starting point for research. "Some caravan parks, bed and breakfasts and resorts are pet-friendly, and in great locations."
She says it's always best to be very clear about the conditions relating to the dog's stay. "Ask any questions before arriving so you don't get stuck if all is not as you thought. For example, will the dog be allowed inside? Are there restrictions on numbers or types of dogs? Are there areas where they can't go?
"In general, I would suggest dog owners look for accommodation where the dog can come inside or at least have adequate shelter and shade, that the facility has an area for exercise or is close to a park or beach, and there is somewhere secure where the dog can be left if the owners can't be with them," Vogt says.
It's also wise to research ahead to know where the closest vet clinic is in case of an emergency. "Be aware of normal hazards: roads, water, other dogs etc. It is also worth knowing specific dangers that relate to the destination. For example, on the east coast of Australia north of Gippsland in Victoria, dogs require protection against paralysis ticks.
"In northern states, heartworm is very prevalent and cane toads are also a problem. In some parts of the country, snakes are a greater danger.
"I would recommend if owners are planning on taking their pets to a new destination, they talk to their vet well before travelling to ensure they are aware of any potential dangers and they can put any preventative strategies into place in good time."
Nicholas Wonders, one of the resident vets at veterinary information website www.vetico.com.au, says you need to undertake a risk assessment of your holiday home.
"Take a walk through the gardens and yard, keeping an eye out and removing all hazards. These can be anything from pesticides to irritant plants and sharp objects.
If your pet has access indoors, do the same. Look out for, and remove, all hazards, such as electrical cords, rat poison, Christmas tree lights and so on," he says.
Leah Grant almost always goes on holidays with her dog Pretzel, who is a Portuguese Water Dog. Her experiences are mainly travelling in Victoria.
"The Great Ocean Road area has an abundance of dog-friendly accommodation. There is a significantly high number of houses for rent that allow dogs, from just your average-style holiday house to something a bit more extravagant.
"In addition, most of the beaches are dog friendly so you can take your dog on a winter beach walk, or into the hills in the area," she says.
"Whatever you do, don't settle on a house simply because it is dog friendly," she adds. "While this is great for your dog, you also need to ensure you are getting the most out of your holiday for yourself. Your dog will be happy wherever you put him/her.
"When booking, check if there is an extra charge for your dog. Often, this can be anywhere between $20 to $50 per night.
"Some really great dog-friendly holiday rentals have items for your dog such as dog bowls, bed, toys, towels etc. Check if they do or don't, because if they do it will save you from packing those extra items."
What should you pack?
Packing will require a lot more thought. Bring along your dog's normal food, particularly if it is unusual or hard to buy, along with food and water bowls. Bedding, leads and harnesses are essential, while it's also a good idea to consider bringing a crate so the dog can be securely contained.
All medications and parasite treatments, in sufficient quantities to last for the duration of the trip, should be in your suitcase. "For dogs with ongoing health conditions, for example diabetes or heart problems, it would be wise to have a printout of their veterinary history in case they have to visit a local clinic. This will allow the new vets to have all the necessary information about their dog's condition and treatment," adds Vogt.
Places to go around Australia
There are more dog-friendly winter holiday options around the country than you may think. Nicholas Wonders has written about his favourite pet-friendly accommodation in each state:
South Australia
Rainbow Farm: A beautiful three-bedroom house located on 15 acres and surrounded by the tranquil Fleurieu Peninsula/Inman Valley. Your pup can spend the night indoors with you if you'd like.
Victoria
Best Friend Holiday Retreat: Tourist accommodation that has been specifically designed for people who like to travel with their pets. The accommodation is located in the beautiful Tarra Valley rainforest in South Gippsland. Each self-contained cottage is fully fenced and there are great facilities such as dog agility playgrounds, hydro baths and luxury day-stay kennels.
New South Wales
Pub Hill: Located in the stunning township of Narooma, Pub Hill provides a traditional B&B in addition to double cabins. The accommodation sits on 250 acres of land, with two kilometres of water frontage and a fully functioning beef cattle farm. The gardens are fenced, allowing pets to roam about and explore on their own.
Tasmania
Pecks on Pine: This 1891 fully self-contained Victorian period cottage is located in beautiful Hobart. The property is fully fenced and pets are allowed to roam indoors or outdoors, or left to their own devices as you explore beautiful Tasmania. It is a great place to keep in mind for summer.
Western Australia
Uhuru Chalets: These self-catering chalets are located in lovely bush settings in Torbay. There are fantastic attractions close by in the Great Southern region of WA, and pets are more than welcome.
Queensland and the Northern Territory
The obvious choice to avoid the chill over winter is to pack up the pets and head north. Here are a few different options.
Villa Marine Holiday Apartments: Yorkeys Knob beach, Cairns, Queensland
Grandview Country Retreat: Located in the tranquil Atherton Tablelands, eight kilometres from the beautiful township of Malanda. Dogs are allowed inside by the fireplace.
Litchfield Tourist Park: Located in Finniss Valley, Northern Territory.
Manbulloo Homestead Caravan Park and Cabins: A great little caravan park, dog-friendly and located in Katherine,
Brainstorming tips
Wonders says you need to come up with two lists when looking for dog-friendly holiday accommodation — what you want from the holiday and what you need from the holiday so your dog can come along too. For example, "Accommodation which allows our dog to live indoors with us; a fully fenced acreage to run around in; other dogs to play with; appropriate facilities, such as doggy day care, hydrotherapy etc," suggests Wonders.
"Look for pet-friendly accommodation and then find one that fits into your 'ideal holiday'. Or, choose an 'ideal holiday' location, then find pet-friendly accommodation in the area."
Here are just a few things that can make life with your dog a bit easier - see them now on our
DOGSLife Directory