April 7th, 2016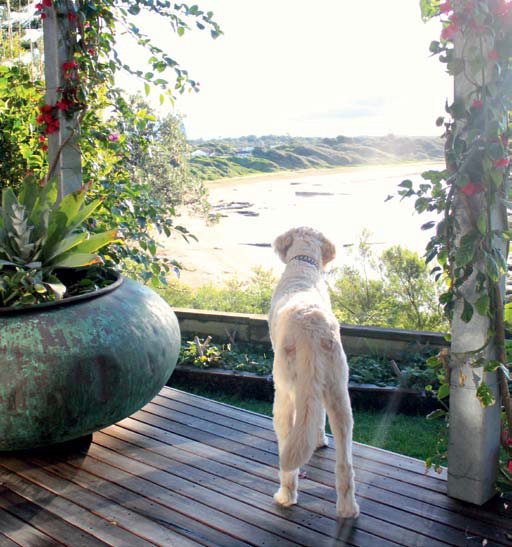 When it comes time to go away, choosing whether or not to take your pet can be a huge decision. When you're staying at Debra Cronin's Culburra House, however, the choice is easy. Lauren McKellar reports.
It's that time of year; the sun is shining, the weather is warm, and vacation is on your mind. However, when it comes time for holidays, having a pet can make things rather tricky.
Thankfully, things aren't like they used to be. As well as the many convenient boarding options available, now many holiday properties let you take your pet away with you — in fact, some even encourage you!
One such place is Culburra House, on the New South Wales South Coast. Recently, Dogs Life editor Lauren McKellar was asked to judge the Best Pet-Friendly Property in the Stayz 2015 Annual Awards — and it was her pleasure to judge Culburrra House the perfect getaway location for those looking to take their pooch on holiday with them. Featuring an open-plan living area, stylish modern design and a secured garden, Culburra House truly proves that you don't have to sacrifice style or comfort if you're looking to take your pet on holiday with you — something some other properties seem to do.
In fact, the Culburra House mentality isn't just about letting you take your dog away with you — its owner, Debra Cronin, believes you should be able to enjoy the vacation experience with your dog by your side, both inside and outside the house, making for a more enjoyable experience for both pet and owner. "The dogs just love it because I let animals inside," Debra says. "When I go to pet-friendly places a lot of the time the dogs aren't allowed inside. I don't mind, as long as they're not on the sofas!"
Not only does Debra allow the dogs inside, she also ensures they're well provided for when staying on the property. "You don't need much for dogs to enjoy themselves," she says. "But I supply all the things they need — bowls and grooming products and toys."
There's even a washing station for owners to rinse their dogs down after a trip to the beach. As Debra says, as a dog-lover she knows what's important to those with furry friends.
Location, location
Culburra House is located in Culburra on the New South Wales South Coast. A short 18km away from Nowra, popular local attractions include Jervis Bay, Berry and Kangaroo Valley, all close by and full of fun and exciting things for you and your family and friends to discover. Great surf spots are nearby, and the popular Shoalhaven River has two boat ramps for you to launch from. If getting wet isn't your thing, there are plenty of bushwalks, delicious dining experiences, and even local food producers for you to discover, including oyster and dairy farms.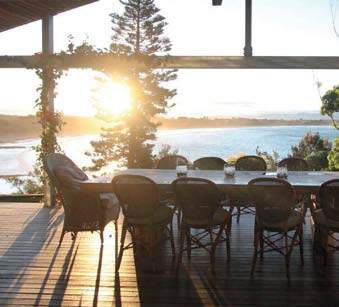 Preparation and precautions
When it comes time to prepare for your trip to Culburra, Debra says she does have all the necessities. Having said that, if you'd like to ensure the trip is as enjoyable as possible for your four-legged friend, Dogs Life recommends taking along bedding and a few of your dog's favourite toys to ensure they feel comfortable and offer them some 'safe' spaces and entertainment options in case the new area is a little overwhelming.
Debra also warns holidaymakers to be wary of local parasite dangers before they commence their trip. "I inform owners that anywhere on the coast is a worry for ticks, and I have a little blurb I email to advise them to put tick treatment on before they go there," she says, adding that she also expects owners to clean up after their pet while they are on the property — something all of us are used to.
Dogs Life also recommends your pet is protected against fleas, especially in this warmer time of year. While you may not have any problems at home, heading away to unfamiliar beaches, parks and areas can always expose your pet — and prevention is certainly better than cure when it comes to these pesky parasites.
For more information on this and other great pet-friendly properties, visit stayz.com.au.
Want more articles like this? Subscribe to Dogs Life Magazine
Here are just a few things that can make life with your dog a bit easier - see them now on our
DOGSLife Directory