October 20th, 2016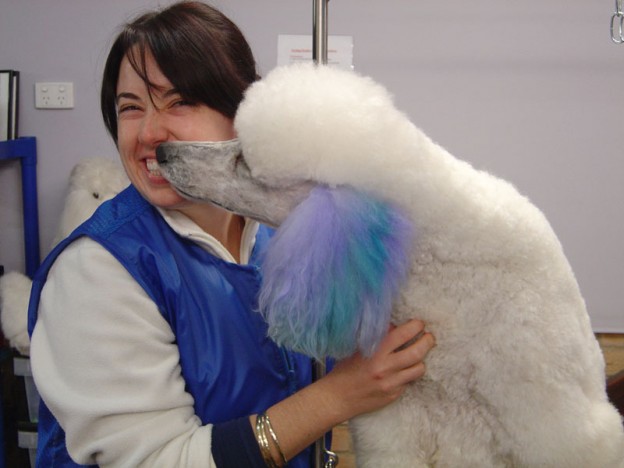 Ever wanted to launch a career as a pet groomer? With a Certificate II Pet Grooming, it's not as hard as you might think.
This qualification is for people wanting to work as pet groomers or pet stylists within organisations that provide professional pet grooming services.
A pet grooming attendant undertakes salon reception and housekeeping duties as well as bathing, brushing, trimming and other basic grooming services for domestic pets — usually dogs and, in some cases, cats. The duties require patience and a genuine empathy for animals and excellent customer service skills, as well as high standards of cleanliness and professionalism. This 18-week course ensures that students get experience in grooming all sorts of dogs with a range of coats including long, short and curly types. Sydney TAFE highly recommends that while undertaking this
qualification, students have access to a workplace that provides pet grooming services through either paid employment or substantial periods of work placement or work experience blocks so that they can practice what they learn.
After completing this qualification you may be eligible to do Certificate IV in Professional Pet Styling, which defines higher level job junctions. At least half of the recent Sydney TAFE graduates of this course have set up their own businesses in the expanding grooming industry.
For more information, visit sydneytafe.edu.au
Here are just a few things that can make life with your dog a bit easier - see them now on our
DOGSLife Directory