January 13th, 2015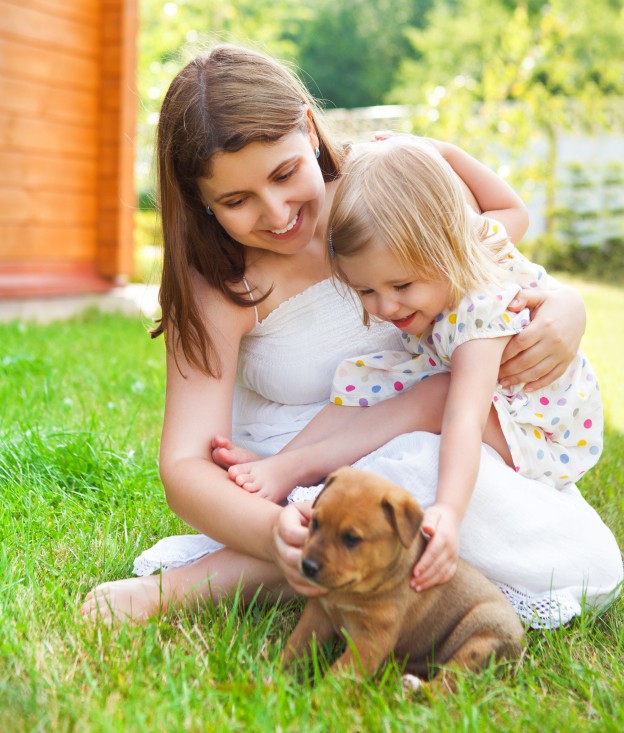 Mel Hearse speaks with the animal charities who dedicate their time to a very important job – providing a halfway place for homeless pets while they wait to find their forever home – and discovers how to become a dog foster carer.
When a dog is surrendered or abandoned, he or she may wind up in the pound or the previous owner may call a dog rescue service – and without the work of pet rescue services and foster carers, many of these animals would be euthanised.
Rather than keeping them in a large shelter-style environment, the foster care model involves a network of willing carers that open their homes and hearts to these animals. They help them learn or maintain the skills they need to fit in with their forever home and give them love and rehabilitation when they need it.
"Dogs are fostered where possible as housing rescued animals in a penned shelter environment doesn't allow the same interaction with people. Being placed with a foster parent encourages healthy socialisation with other domestic pets and gives us the chance to learn about each animal's personality – and this helps us find the right forever home for our rescued dogs," says Courtney Pearman, President of Melbourne Animal Rescue (MAR).
She says while there can be the occasional heartbreak along the way, foster caring is an incredibly rewarding experience. "Seeing the state some animals are in when they arrive can be heartbreaking, and of course our foster parents miss their dogs when they are rehomed, but the pleasure in knowing they've saved their life and that the dog now has a lifelong home outweighs any sadness," she says.
A day in the life
Pearman explains their organisation is made up of a network of volunteer foster carers who look after animals in their own homes until a suitable new owner is found. "We have no central location – so no shelter or head office, and we rely on public donations and fundraising to enable us to keep rescuing animals. As well as taking in dogs and cats on death row in Victorian pounds, we also take in pets that are surrendered by their owners or abandoned," she says.
"When we get a call from the pound or a private surrender, we will go through our files and choose a foster home that matches the dog's needs with what the foster carer has said they can offer in terms of the dynamics of the household. Then we'll call and if it's a match, we will take the dog around and double check it is going to work. From there we will work closely with the foster carer to make sure they are supported to meet the dog's needs."
Hannah Burfitt, State Foster Care Coordinator for RSPCA NSW, says their shelters are open every day to accept animals in all different situations. "The animals that need foster care are those that aren't ready for adoption or need some extra TLC; these include young puppies and kittens, animals recovering from surgery or illness, those undergoing rehabilitation, or those who just temporarily need a place to call their own while they wait for their forever home."
She explains all animals are vet checked, vaccinated, and microchipped before they go to foster homes, and the RSCPA has a foster care co-ordinator who organises everything behind the scenes.
The process of becoming a foster carer begins with interested people attending an information session and undergoing a premises inspection to ensure there is a safe and secure area for fostered animals. "The info session goes through the ins and outs of the program and gives you the opportunity to ask any further questions you may have," says Burfitt.
Many foster organisations will cover as much as possible of the costs in fostering a dog, says Pearman, including veterinary expenses such as worming and flea treatments – though obviously any costs you can cover helps the organisations with their work. Some may require you to purchase food and you'll need to check that with your local group.
"If you live in a rental property, you'll need to check with your landlord to ensure you are allowed to have pets. Strata homes can also have bylaws that don't allow for dogs, so these things are worth checking before signing up," Pearman says.
Up for the challenge?
Burfitt says they ask people to consider if they have the time to commit, if everyone in the household (including other furry family members) agrees to foster animals, and if they think they'll be able to cope with saying goodbye when it's time to return the animals to the RSPCA.
Foster caring suits people with all different circumstances, and Burfitt says they take them all into consideration on an individual basis when trying to match you with suitable foster animals. "For example, we wouldn't ask somebody who works full-time to foster a very high care animal; we would ask somebody with more available time to commit," she says.
Pearman says they see all different types of foster carers and they all play an important role. "We have people with lots of time and energy and patience for the more high-care need dogs – whether it's one requiring daily medical care, with tablets, wounds checks following surgery, or a dog with behavioural issues. Then we have people that can offer a home to a dog that needs little more than love and a place to stay. One of the reasons our initial application process is so detailed is so that we can match people and our dogs carefully with what is on offer – and it's not only those with a lot of time and experience that can be a great help."
I don't have room for a dog, but can I still help?
Even if you don't have space in your home for a foster dog, there are things you can do to support the poor pooches that find themselves without a family. Burfitt says as a charity, they rely on the generosity of the public in order to continue their work. "You can make a one-off donation or become an Animal Advocate. Animal Advocates are a treasured group of supporters who show their commitment to animal welfare via regular monthly donations of hope."
There are national and local animal foster care organisations (you'll find a huge community of them linked over the internet) that you can donate to. "You may also wish to donate goods such as toys and treats, or consider becoming a volunteer with one of our shelters or volunteer branches," says Burfitt.
The "Foster Fail"
Burfitt explains the foster fail isn't really a fail at all, it's when a foster carer decides they can't (or don't want to) give their foster animal back so they adopt and make the animal a permanent member of the family! "It happens fairly regularly and we have lots of foster carers who still foster after adopting," she says. Do be aware that not all rescue groups allow adoption of fostered dogs, so it's worth finding out about this before you start fostering, just in case you lose your heart to your "temporary" house guest!
Here are just a few things that can make life with your dog a bit easier - see them now on our
DOGSLife Directory