June 26th, 2015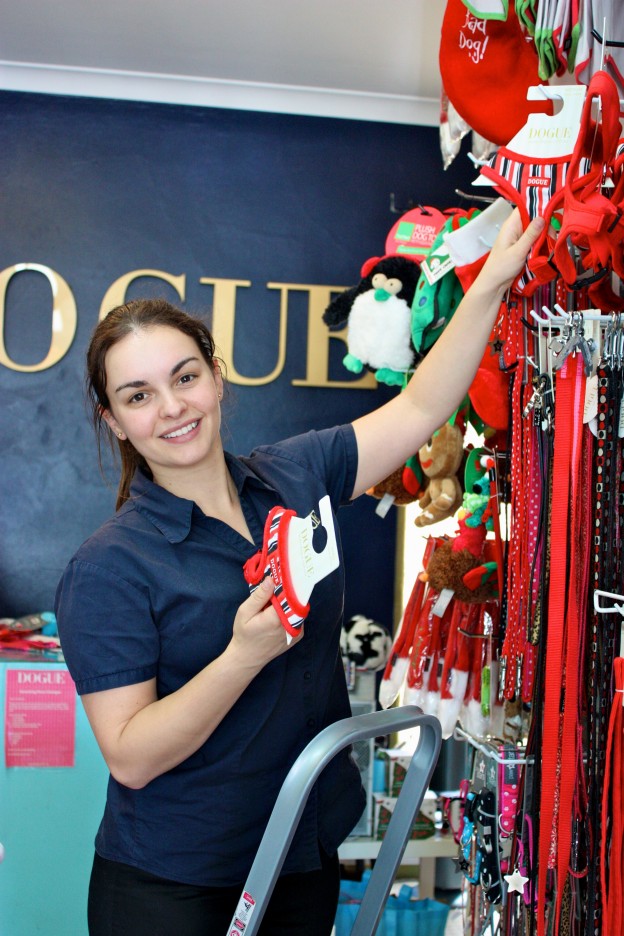 Kylie Baracz speaks to four pet enthusiasts that have turned their love of animals into fulfilling careers.
Sarah Halling, DOGUE Bondi manager and DOGUE franchise coordinator
What made you pursue a career in the pet industry?
Would you consider drinking and eating out of a cat bowl at the age of five years old the beginning of my enthusiasm for animals? I am extremely passionate about working in an industry that focuses on the health and happiness of pets, spending my days with the most-loved companions on the planet is just what I was born to do!
What are the benefits of working in your industry?
Where do I start!? Being a part of DOGUE has opened so many doors and opportunities that align with my passions and skill set. Pets are important members of the family and when you work in this industry, you have an opportunity to build a real connection with your clients that leads to long-lasting friendships and great networking. Being in the business of pets also gives me wonderful exposure to the flourishing pet industry, which I have seen first-hand with DOGUE growing from one small boutique to four large boutiques in NSW plus a DOGUE Country Retreat in the Southern Highlands (luxury boarding for your dog) — and now we are franchising! We have a dynamic marketing team, experienced professional groomers, exceptional customer service teams and a passion to keep improving and growing. There is just no end to what I can personally experience as a key member of DOGUE.
Is there any advice you can give to our readers looking to join the pet industry?
If the pet industry is the industry you love, then jump right in and get started! Look for hands-on experience, which could include volunteer work at your local vet or animal shelter, internships, dog walking or simply start by having conversations with your dog! The great thing about working with pets is learning and building your experience while also having fun. DOGUE offers grooming classes, work experience and traineeships, which could be a great step for you into the industry. Feel free to contact your local DOGUE Boutique and Spa for any questions you may have or go to the website.
Is there anything else you would like to add?
I can't wait to continue thriving in the pet industry and to be a part of DOGUE's growth plans and franchising. When I think about the opportunities ahead of us, it is exciting to know I will be a part of a growing network in Australia that allows me to explore the pet industry nationwide and internationally!
Sandi Rogers, CEO, National College of Traditional Medicine
What made you pursue a career in the pet industry?
Having been raised by parents who were animal lovers, it would be unnatural not to have animals in my life. The catalyst for me to start educating people around natural medicine and animals commenced when I heard of a horse manipulator who injured a horse very badly by manipulating a neck when gentle massage would have been sufficient. Sadly, the horse died and that was the opening for my journey into the wonderfully rewarding world of natural medicine for animals. I was already a naturopath for humans and this was a great foundation to help understand the speciality that horses and dogs require. The trilogy of natural medicine is herbs, nutrition and massage.
What are the benefits of working in your industry?
Working with horses, dogs and cats is so rewarding as they are all so appreciative. The unconditional love they display is the best I think. Spending a large part of my 86,400 seconds each day working with animals and doing the things I love certainly means I do not have to work a day in my life. Fortunately for me … I get paid for it.
Is there any advice you can give to our readers looking to join the pet industry?
One of the most important aspects is to become educated in your field and continue to be educated. Never think you know it all, as that is a disaster waiting to happen. Through education, you are safe as a practitioner and that is most important.
Is there anything else you would like to add?
Our veterinarians and nurses are the most wonderful group of people with outstanding abilities, however the blend of the natural medicine trilogy mentioned earlier, herbs, nutrition and massage, can offer profound healing for even the most complex presentations. However, the veterinarian must be consulted with at all times.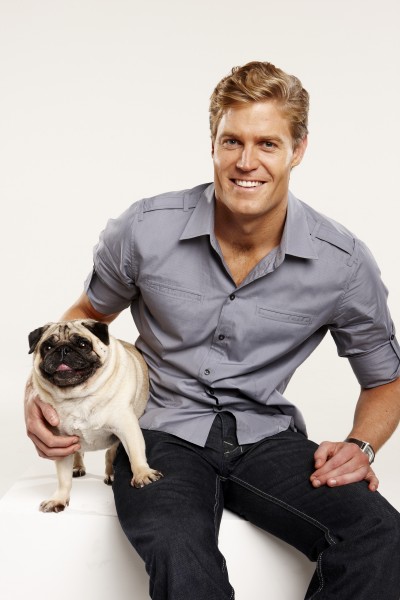 Dr Chris Brown, veterinarian and TV personality, Bondi Vet
Did you love animals from a very young age?
I had a very unique upbringing because my dad is a vet and so my first memory is quite seriously being wiped down with a paper towel and that was because we had a Boxer who used to slobber all over me. I think I was crawling around and the dog used to drag it's jowls across me and I would just end up with foamy slobber all over me every day. We had animals that needed around-the-clock care such as koalas, kangaroos, sheep, horses and cows.
So, did you decide from a tender age that you were going to be a vet?
No, I was never going to be a vet. I always loved animals — this was the funny situation, because I always loved animals — but, because Dad was a vet, I didn't just want to blindly do what he did, I found every other reason, career path that I used to tell people that I'd do but all the while, deep down, I was pretty sure I knew that I was going to be a vet. I was just being a stubborn teenager or, you know, being a boy. I didn't want to just do what Dad did. We used to have Claude, a standard Poodle, one of those big ones. When he was about seven, he developed a heart condition. It was probably the moment when it all crystallised that being a vet was what I wanted to do, simply because I was really fascinated with how his body was not coping with what was happening and I remember seeing Dad talking quite a bit about what was going on and what we could do to help him and that was what changed it all.
What are the benefits of working in your industry?
For me it's two big things: the chance to work with my passion, animals, and all the personality and compassion that goes with them. But also, the animal world is so unpredictable that no two days are the same. Anything could walk through that door so being prepared for the unexpected is so important.
Is there any advice you can give to our readers looking to join the pet industry?
Be prepared for anything! It's now such a diverse industry that provided your priorities are right and your goal is to make a difference to animals then just know that you can do that in a variety of ways. And also understand that you'll probably spend as much time treating people as you will animals. Because pets can't talk (not normally anyway), it's the owners you'll often need to communicate with if you're going to help their animal.
Caroline Zambrano, pet editor/writer/PR professional
What made you pursue a career in the pet industry?
Ever since I was a child, I wanted to be a veterinarian but I was terrible at chemistry. I was a good writer, though, and I realised in high school that I could still make a difference for animals using the "power of the pen". So, I pursued a university degree in journalism with the aim of writing for a pet/animal magazine someday. I have been writing about pets and pet businesses for more than 10 years — including editor of a few pet magazines — and it's the best career decision I've made.
What are the benefits of working in your industry?
Animals seem to bring out the best in people and that's why I think the pet industry is a very special group of businesses and people. There are a great variety of career options within the pet industry, suitable for people from any background. I frequently hear about people who left other industries to start a pet business, such as a lawyer who became a veterinarian or a financier who started his own dog wash service. They all say it's the best decision they've ever made!
Is there any advice you can give to our readers looking to join the pet industry?
Check out your local TAFE or other institutions for courses on pet care and attend any open days. Go to pet events — mingle with pet professionals and ask them how they got into the pet business. Think about your skills and talents and how you can use them to benefit pets. Read pet magazines and articles online about pet care. Consider volunteering at a shelter or other animal welfare organisation. There are so many great causes that help wildlife and pets, and they need people with a variety of skills. My first pet writing experience was volunteering for the RSPCA's media department, which led me to pet magazine writing and editing.
Here are just a few things that can make life with your dog a bit easier - see them now on our
DOGSLife Directory