October 27th, 2016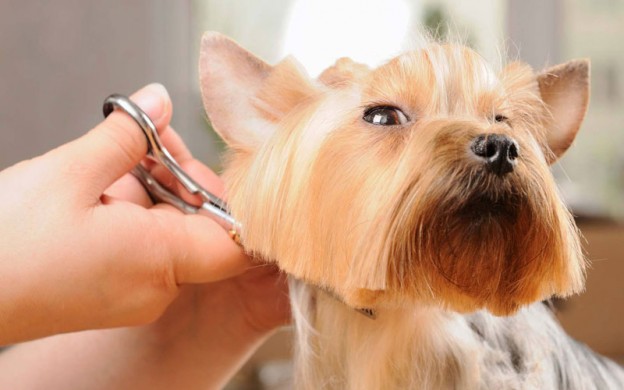 A healthy, shiny coat is a good indication that your dog is in tip-top condition inside and out. Advantage Petcare recently published an article on the topic with practical advice on achieving a glossy coat. Read the article, 'Keeping Your Pet's Coat Healthy and Shiny' or follow the tips below to ensure your canine friend has healthy skin and a coat as lustrous as it can be.
Nutrition
It all starts with what you feed your dog. A good quality brand, or pet food from a reputable pet-shop, will have been formulated by experts to give him all the nutrients he needs. Essential omega 3 and 6 fatty acids are crucial for a shiny coat; if you check the packaging you will see that this is a component in most quality pet foods. A dog that is fed a low-fat diet, low quality food, or a homemade diet that is not properly balanced, can develop skin problems and a coarse, dry and dull coat. It really is worth investing in dog food that has been developed with your dog's best interests in mind.
Grooming
Many experts advise that you only give your dog a bath if he really needs it because you can strip away the essential oils from his skin. Some dogs rarely need a bath unless of course they like to leap into the nearest muddy puddle at every opportunity!
Washing your dog can be a struggle, especially when they're afraid of bath time. It's important to find a comfortable and safe space to wash your dog. That way you'll both enjoy it! Make sure the water temperature isn't too hot or too cold. Dogs are sensitive to water temperature, much like us.
Don't forget to pay attention to your dog's face, ears, eyes, and nails. They might not look dirty at first glance but many breeds can be prone to problems in those areas. Bath time is a great time to check for any problems and clean those areas.
Grooming is important to keep your dog's coat in optimum condition all year round. The humble comb is one of the most effective natural remedies your dog's coat will benefit from. Not only does combing your dog's coat keep it looking great, it also helps to remove lose and stray hairs. Removing stray hair helps increase the production of natural oils and stimulate the skin for further hair growth, naturally producing a healthy, shiny coat.
Here are just a few things that can make life with your dog a bit easier - see them now on our
DOGSLife Directory