January 13th, 2017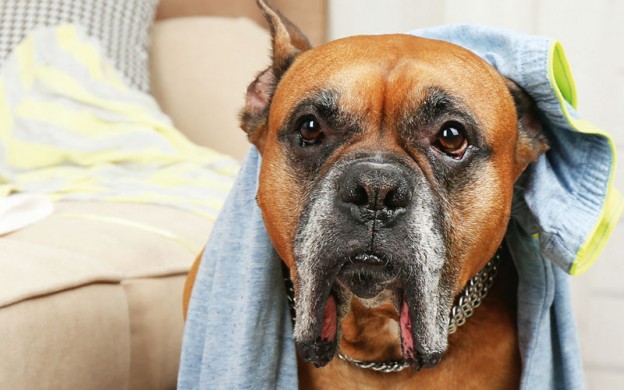 We Love Pets has five handy tips for keeping your dog entertained when you're out and about.
Always try and give your dog a walk before you leave them. A good walk will help your dog burn up lots of mental and physical energy; this means they'll be more tired when they're on their own.
Give your dog their breakfast before you leave. Dogs tend to sleep after eating, if they have a full stomach. If your dog eats dry food, you could always put that in an activity feeder such as a Kong to keep them amused during the day.
Chewing
is a natural behaviour and dogs enjoy it! Leave your dog with something special to munch such as a rawhide chew or pig's ear. Not only will your dog have something fun to do, they will also be less likely to chew the furniture!
Stuff an activity feeder with yummy treats such as peanut butter, frozen gravy or Kong paste. These can keep your dog entertained for a good hour or so! If you can't get back at lunchtime, try and organise a walk and leave some extra stuff ed feeders for them so they have something fun to do during the afternoon. Before they know it, you'll be home!
Leave the radio on! We recommend a talk station, as dogs like to hear conversation! This takes the edge off the silence. If people walk past your house, you could draw the curtains and turn the radio up so your dog is less likely to be disturbed by them.
Make sure your furry friend is always looked after at our
DOGSLife Directory