November 1st, 2013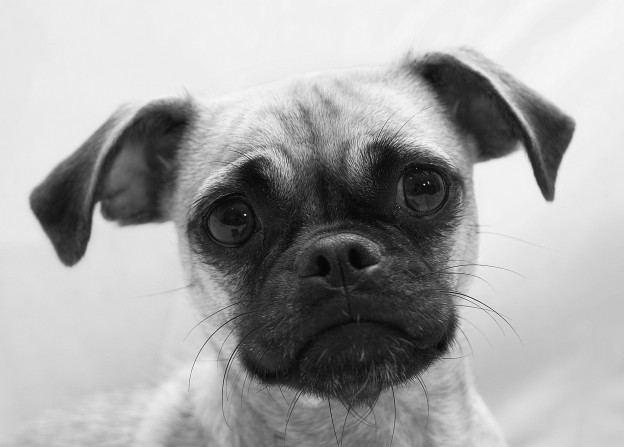 Two-thirds of Australian households own pets and half of them own a dog or a cat. When life takes a turn, these animals may end up in a shelter or even worse, out on the street. But it doesn't have to be this way. Kylie Baracz looks at a few life-changing events and finds out how to keep your dog.
Life is unpredictable. One minute you may have a happy family, a stable job and a home with a backyard and then everything changes. You might end up alone, without any income or home, or may even experience all of these at once.
As they say "it's better to be safe than sorry" and being prepared and knowing what to do if these events ever occur in our lives is the best protection of all for our pets and ourselves.
You've come under financial hardship
Through global events such as the GFC and other economic crises and disasters, many people have become redundant or have fallen under hard times. However, losing your pay cheque doesn't mean losing your best furry friend.
Julie Nelson from the Master Dog Breeders and Associates explains. "[As an association] we became aware that many people sometimes needed some help with their pets, and that was impacting on numbers of pets being dumped and humans going without to keep their dogs — basically lots of miserable dogs and lots of miserable humans. We saw the emotional pull for people who had their animals removed when they had no say in their animals' future and the suffering for families who felt they had no help with their animals."
There are services available that can provide food and other supplies such as wormers for short periods, while they work with them to ensure it's not just a band-aid situation.
"Temporary care and vet services are available, as well as people to help with walking, grooming and cleaning your dog," says Nelson. "Counselling and advice regarding budgeting and furthering skills, and help with employment options and cheaper alternatives for looking after their animals can also be beneficial."
Nelson has some tips on how to best prepare for a situation like this.
Every pet owner should think through "what if" before it gets to this stage. "There are many things that you just can't plan for, but when things are all good, people feel they will never be affected."
Join a group where you can meet people who understand how you feel about your animals, preferably before you need help or advice, so you have people to talk to if you need it.
Help out your neighbours with their pets so they can help if you need it for yours, too.
Don't try and make decisions alone or before you know and understand what options you may have, based on your own circumstances. "Lots of people can't see that their situation can improve and feel that it will always be this desperate, which in reality isn't usually the case."
Look for people who have the same philosophy as you about animals. "Sadly, lots of people who are involved with pets focus only on what is best for pets in the short term, and many people who don't feel strongly attached to their own animals don't understand the emotional issues involved."
You move into rental accommodation
Many people give up when looking for a rental accommodation that accepts pets. However, all is not lost, according to Robin Miles.
At Petiquette — a Strata Skills 101 seminar held by the City of Sydney — Miles spoke about how pet applications can get owners over the line when it comes to living with their pets in rental/strata accommodation.
"Put in the best pet application that you can. Focus on responsible management and provide photo evidence. It is good to provide a vet reference that includes a physical health check and a reference from past neighbours," says Miles.
Miles also mentions that although the common thought is that smaller dogs are more suited to apartment living, many big dogs are the perfect flatmates. "Big dogs can be much better in apartments than little dogs when it comes to behaviour," she says.
Although this news is positive, you should still be aware that not all landlords will be happy with tenants taking in their furry friends. "On our rental list at present, we have 25 homes; approximately 11 are units, townhouses or granny flats, which seldom allow animals, and about eight of our houses will take pets," says a property manager from Castle Hill.
"It's probably safe to say only one in eight to 10 townhouses or units will take a pet, and this has to be passed by the landlord as well as the strata. It often takes time for the strata committee to approve an animal as they do not meet frequently. An agent/landlord may choose an applicant without an animal over someone with one, as it is easier."
Landlords tend to hear horror stories or have past experiences with pets that make them more unlikely to accept them. Often problems such as stained carpets, pest problems from left-out pet food, or damaged property is not discovered until the tenants have gone and the bond settled.
"Our office has a policy that tenants with pets need to have a pest spray carried out when they vacate — which generally solves any issues," says the property manager.
Property managers and Miles both also advise people not to hide their pets in their rental property as they are in breach of their lease and may be asked to vacate. Fines may also apply.
"To save time for everyone, the applicant should always ask before they see the home if they could have a pet."
Where to get help
"You can't underestimate the need to ensure humans are finding hope and support. Just feeding a dog for a few months, paying a vet bill or providing temporary care, etc often isn't enough for long-term solutions," says Nelson.
"It's about making owners feel that someone understands how they feel about their animals, because most people in their lives won't get it. People who can't afford to feed their kids or who are depressed or lacking in self-esteem because they have been knocked down, need more than a meal for the dog to be sure that the animal is given the best long-term options."
For more information and where to find help, please visit: MDBA at www.mdba.net.au or (02)6927 6707 or Petcare Information and Advisory Service (PIAS) at www.petnet.com.au
Here are just a few things that can make life with your dog a bit easier - see them now on our
DOGSLife Directory