July 13th, 2015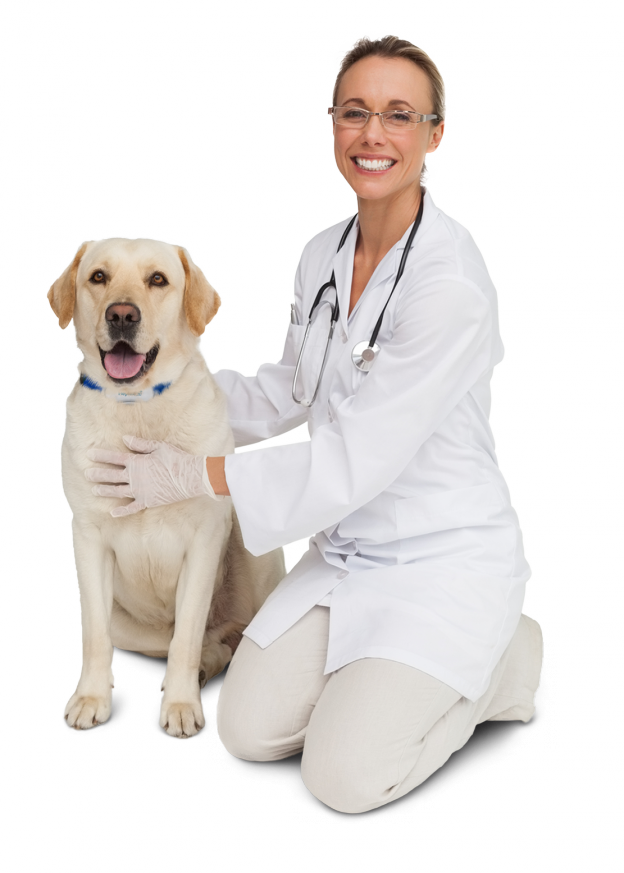 From tracking the distance of your daily walk to monitoring important factors of your dog's behaviour, high-tech dog collars are the next big thing in the pet industry. Tim Falk reports.
The humble dog collar has come a long way in recent years. What was once a simple utilitarian device, now comes in all manner of colourful and creative designs, materials and sizes. Not only that, our fondness for high-tech gadgets has also spread to the items we drape around our dogs' necks. GPS tracking devices, HD cameras, sleep trackers, activity monitors etc … if you want to know more about your dog than ever before, chances are there's a collar out there that can help.
Take the Petrek GPS Pet tracker for example. In the past, if your dog went missing, you checked the local pound, put up flyers and drove the streets calling out his name. But now, pet owners can know where their dog is at all times, using a gadget that not all that long ago would have seemed like something out of a James Bond movie.
GPS tracking systems use the Global Navigation Satellite System (GNSS) network, which incorporates a range of satellites that use microwave signals that are transmitted to GPS devices to give information on location. "The Petrek GPS Pet tracker then uses the mobile phone network to send this location information to the pet owner's smartphone app," Dr Doug Black from Microchips Australia explains.
"So basically it has two components — a GPS antenna to pinpoint location and GPRS (mobile) antenna to send this information back to the pet owner using a data connection. The pet owner can simply open the smartphone app and see their pet on Google maps within the application. They can also use the app to perform a large range of functions such as finding the quickest route to their pet, as well as change tracker settings including sync time, frequency of location updates, photo image of your pet, location history on previous days etc."
Although GPS satellite coverage is widespread throughout Australia, mobile phone reception is required so that the tracker can contact your mobile to transmit the location. Like other pet trackers on the market in Australia, the Petrek GPS utilises the 2G network. "This limits coverage in some regional and rural areas so we are soon to introduce a 3G version that will have a far superior coverage and allow effective use of the tracker in many more regions throughout Australia," Dr Black says.
The Petrek GPS Pet tracker is also entirely safe for your pet to wear, and even the brackets that attach the tracker to the universal collar mount are designed to snap off under certain pressure so that smaller pets are not at risk if the tracker gets caught on a tree branch or some other obstacle.
"The Petrek GPS gives dog owners peace of mind, to know where their pet is located at any time of the day or night, to be contacted as soon as their dog gets out of the property and, finally, in the event that their dog does escape, they can track the movement of their pet every 30 seconds and be guided via the quickest route to find the dog," Dr Black explains.
Doggy health monitor
But tracking your pooch's location is not all you can use a collar for. This is where an innovative product called Heyrex comes in. While your pooch may not be able to tell you when he's feeling unwell, Heyrex can help owners learn more about the health of their dog.
Heyrex is a monitor that can be attached to your dog's regular collar that allows you to build a profile of your canine's behaviour. To do this, it uses wireless technology to record every aspect of your dog's activity as it occurs, transmitting this information to the Heyrex receiver whenever your pooch comes within range.
"Dog lover David Gibson invented Heyrex and sadly died before seeing the product come to inception," explains Kim Goldsworthy, general manager of sales and marketing for Heyrex. "It's designed around the fact that dogs can't talk but they can communicate through their behaviour."
This unique product then aims to build a comprehensive profile of your dog's behaviour. It tracks activity levels, mobility, scratching, resting patterns, experiential temperature and sleep disturbances.
To access this information, owners simply need to log into the Heyrex website on their computer, tablet or smartphone. The data collected by Heyrex is presented in simple infographics to help you track changes in your dog's behaviour.
This can help you understand whether your dog is getting enough exercise, whether he may be suffering from separation anxiety, whether fleas are making him all itchy and scratchy, or simply to find out what your pooch gets up to when you're not around.
There's even a Heyrex service designed specifically for veterinarians, HeyrexVet, which allows them to assess a patient's recovery from surgery, response to medication, and to detect changes associated with the early signs of illness and disease. It features modules for monitoring cage rest, exercise and food plans, a compliance journal and daily activity and behaviour summaries.
"Heyrex is non-intrusive and is very safe for your pet," Goldsworthy explains. "It fits most dog collars, is waterproof and has a battery life of up to two years, so it provides uninterrupted data."
So if you want to keep track of your dog's behaviour, health or location, consider treating your pooch to one of the increasing number of collars and collar attachments on the market. They might be more expensive than your average collar, but they could prove incredibly useful for you and your four-legged friend.
Make sure your furry friend is always looked after at our
DOGSLife Directory