September 8th, 2016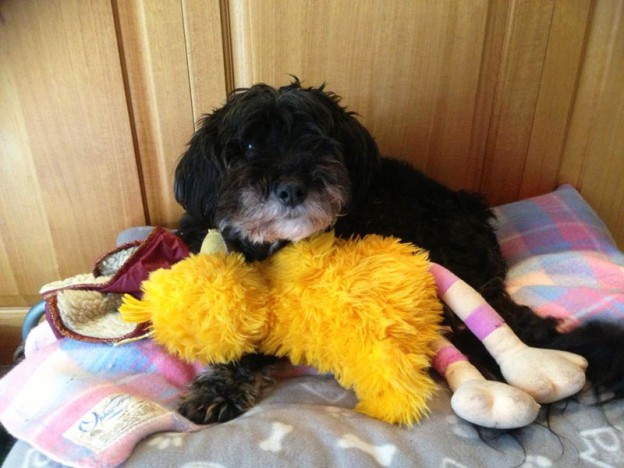 This poem is about my mother's late dog Henry. Expecting a visit from my husband, who helped her with jobs around the retirement village, she left morning tea on the table. When my husband arrived the plate was empty and Henry was wearing a big dog grin.
Henry
Crunch crunch
Munch munch
Where's the morning tea?
Left on the table
Where all could see
A couple minutes later
Gone and nowhere near
Henrys sitting outside
Grinning ear to ear
Jeanie Axton lives with her husband Nick, two dogs, two cats and three chickens in the beautiful South East of South Australian Mt Gambier, famously known for its Blue Lake. A secondary teacher at a local Lutheran College, Jeanie has been dabbling in the area of children nonsense poems for many years. She expresses the comedy in animal antics and in her poetry.
Jeanie's poems will be published to dogslife.com.au every fortnight.
Here are just a few things that can make life with your dog a bit easier - see them now on our
DOGSLife Directory