April 27th, 2016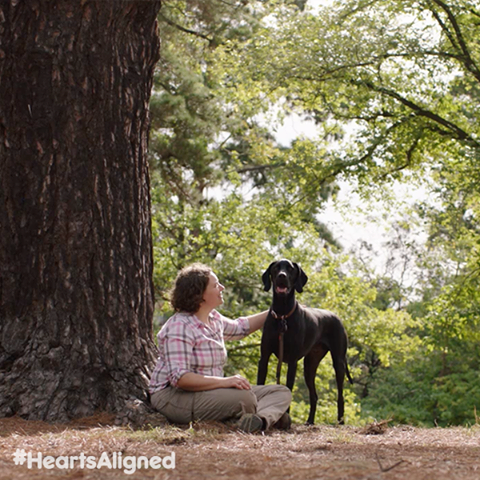 Many of us deal with stressful situations every day. But did you know that your four-legged friend could help reduce the amount you stress?
Research shows dog owners have lower blood pressure, higher self-esteem and can better cope with stress compared to non-owners. In order to highlight the proven heart health and stress relief benefits of dogs, the Hearts Aligned campaign demonstrates how the heart rates of owners and their dogs actually lower and become in sync with one another.
The Hearts Aligned campaign follows the real-life stories of three Australian pet owners, highlighting how the special bond we have with our pets can actually help us to cope with stress and anxiety in a positive way.
The project is fundraising for national rescue organisation Pet Rescue which supports over 950 shelters across Australia. Australians are encouraged to share their own dog photos on Facebook using the hastag #HeartsAligned. Each post will trigger a $1 donation from Pedigree, up to $20,000.
For more information and to view the full campaign video, head to www.pedigree.com.au.
Make sure your furry friend is always looked after at our
DOGSLife Directory