December 18th, 2013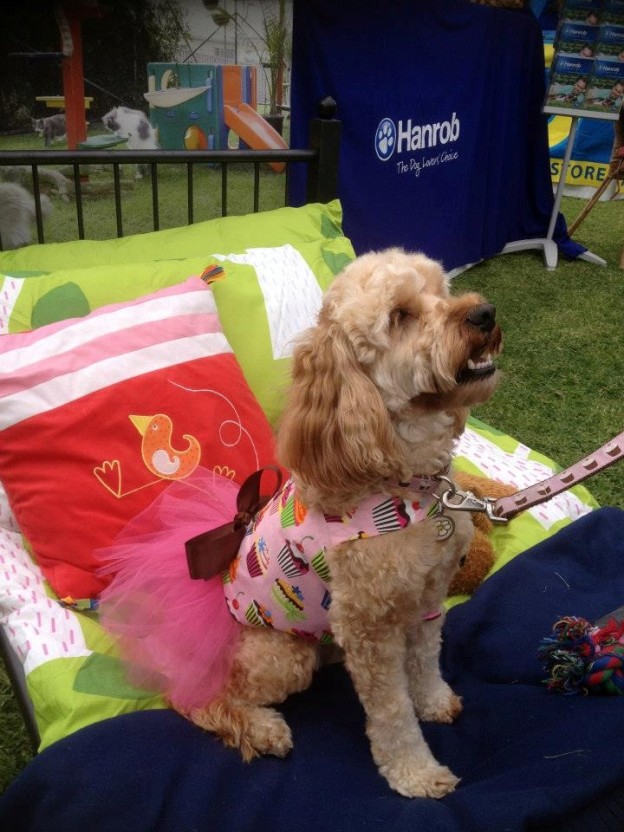 By Claudia Bensimoun
Whether you're travelling this holiday season and have to leave your furry best friend behind, or just need to a few days boarding during the hectic holiday season, Hanrob Pet Hotels is the latest concept in dog boarding. If you bring your dog along on a pet vacay but have plans that may not be pet friendly, Hanrob Pet Hotels can also be used for short-term boarding in either Melbourne or Sydney.
Hanrob Pet Hotels Luxury Boarding
Hanrob Pet Hotels takes on a whole new personalised approach that is dedicated to ensure the safety and comfort of your pets. When it comes to travel, pets and their pet parents have two things in common: Safety and Comfort. According to a recent survey by Hanrob, 51.6% of pet parents were concerned about their pets running away. Hanrob founder Andrew Biggs explains that safety, comfort, play, nutrition and the wellbeing of your pets are the number one priority here. This luxurious pet hotel not only offers a wide range of packages to suit even the most discerning pet parent, but also offers a man-made beach for your dogs' enjoyment. Australia's most pampered pets are resorting to exclusive and luxurious tailored boarding packages for their furry companions. Luxury pet services include a fleet of air-conditioned pet shuttles and limousines, doggy spa day with aromatherapy grooming, aged care and gourmet dining.
Locations
"As I have to travel to and from the airport frequently, the location of the pet hotel is ideal. Being involved with Hanrob means that Humphrey and I are part of a special, extended family. He is much more confident with his social skills, and has made many friends," explains Christine Connell, pet parent to Humphrey. Hanrob's new kennels are conveniently located in Sydney (Heathcoate, Sydney Airport and Duffy's Forest) and Melbourne (Melbourne Airport) Here you can rest assured that your pets will get a uniquely tailored package especially prepared to suit both dog owners and their pets. This includes exercise options, grooming, play time, aromatherapy grooming and individual training programs that are tailored with your dog in mind. Dog owners can board their pets and enjoy the benefits of professional pet caregivers with 24/7 veterinary care, automatic fresh water drinkers, non-allergenic trampoline beds, floor heating and plenty of fresh air and natural sunlight.
After years of travel guilt, dog lovers finally have a better solution. Thanks to Hanrob, you're able to find:
Constant Supervision By Trained Professionals
FREE Pet Shuttle Pick Up and Drop Off
FREE Supervised Playtime Sessions For Your Pets
Two Meals Per Day of Premium Pet Food
Special Dietary Requirements Catered For At No Extra Cost
Automatic Fresh Water Drinkers
Large Grounds For Your Pets to Peruse
Man-made Doggie Beach For Romping Around
Non-Allergenic Trampoline Beds
Heated Floors
27/7 Veterinary Care
Aged Care Accommodation
Tailored Accommodation Packages
Doggie Day Spa
Nationally Registered Dog Trainers
Dog TV
PetSkype
PetPics
PetVideo
"Finding Hanrob is the very best thing that has happened to us. I know absolutely that my gorgeous Jack is in the best of hands and having fun, so I am worry free,"says Diana Granger.
Make sure your furry friend is always looked after at our
DOGSLife Directory