November 18th, 2016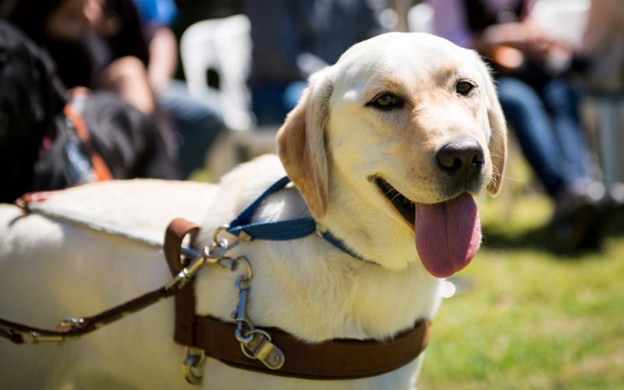 December 6
11am – 3pm
Celebrate the festive season with a visit to some very special guide dogs and their puppy friends. Guide Dogs NSW/ACT will hold the Guide Dogs Christmas Presentation Day in Martin Place, giving families the chance to experience and learn about the complete Guide Dog journey.
See a live Guide Dog demonstration and learn some of the techniques that Guide Dogs NSW/ACT employs to train these life-changing dogs. You'll also get to see puppies in training at the puppy pre-school with some up and coming trainees.
Instead of a photo with Santa, get your photo taken with a gorgeous Guide Dog puppy in the Christmas themed puppy photo booth.
For more information, visit guidedogs.com.au
Address:
Martin Place,
Sydney
Make sure your furry friend is always looked after at our
DOGSLife Directory