November 15th, 2016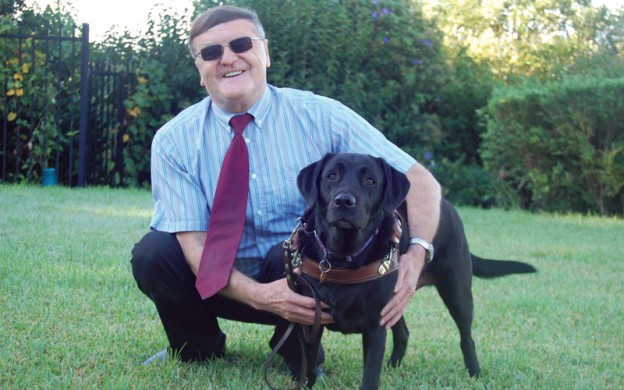 From January 2017, Guide Dog handlers will be issued with 'Guide Dog passports' following a request from NSW Police to align all authorisation cards for guide, hearing and assistance dog agencies.
The passports will include a photo of the handler and a description of the dog on the front, and information about their access rights on the back. The previous card only displayed the handlers name with no photograph or details about their dog.
Croydon resident, Ian Florek, has had a Guide Dog for more than 50 years and welcomes the move which will provide Guide Dog handlers with government-recognised photographic identification. The cards can also be used in the case of a business discriminating by refusing access.
Ian was born blind and received his first Guide Dog when he was 18-years-old and says he still gets refused entry by businesses who aren't aware of the legal changes. "I've had a Guide Dog for the past 51 years and I think it is much more widely known these days that Guide Dogs are legally allowed to enter all public places, including shops and supermarkets, cafes and restaurants, pubs and clubs, hotels and motels, hospitals, medical practices and dental surgeries, but from time to time you come across someone who is not aware," Ian said.
At the moment, NSW Police can issue on-the-spot fines of $165 and penalty notices of up to $880 to businesses refusing Guide Dog entry.
Every day 28 Australians are diagnosed with uncorrectable vision loss, including nine who become blind. Any steps taken now to help is a step in the right direction.
Make sure your furry friend is always looked after at our
DOGSLife Directory