December 21st, 2016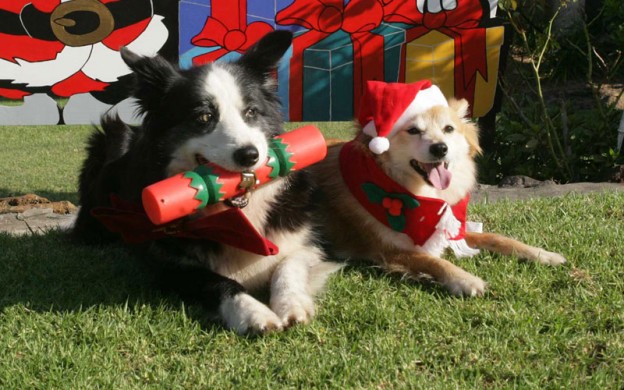 Christmas brings on great food, time off work, exciting gifts and time with the family so it's no wonder we spend the majority of the year looking forward to it. Our dogs on the other paw hand probably have no idea what's going on. So, how do you get your pooch into the Christmas spirit you already know and love?
Christmas cards
Include your pooch in your Christmas cards. Whether they're on the cover of the card or you mention them in every one you send, getting them involved will help solidify their spot in your family this Christmas.
Meet Santa Paws
Get your pup to sit for a photo with Santa. Many shopping centres and pet stores host a Santa visit where dogs are invited to sit on Santa's lap and pose for a photo. Keep an eye out for Santa in your suburb but double check they're pet-friendly before you and Fido show up.
Get your pooch a gift from Santa
Make sure Santa leaves a dog-friendly gift for Fido beneath the Christmas tree. Every dog loves receiving a new toy or delicious treat!
Dress up!
Nothing says Christmas like a red hat. Get your pooched dressed to impress in a Christmas outfit.
Cook them a special Christmas meal
Spoil your pooch with a festive feast of their own on Christmas day. Put together a meal of dog-friendly proportions for your dog to enjoy at Christmas lunch or dinner. Remember to ask your guests to avoid feeding your dog and always monitor what your pooch eats.
Go for a walk
Whether you head out at night to marvel at the Christmas lights or you take your pooch for more frequent walks while you're off work, your dog will no doubt appreciate it.
Here are just a few things that can make life with your dog a bit easier - see them now on our
DOGSLife Directory