December 14th, 2016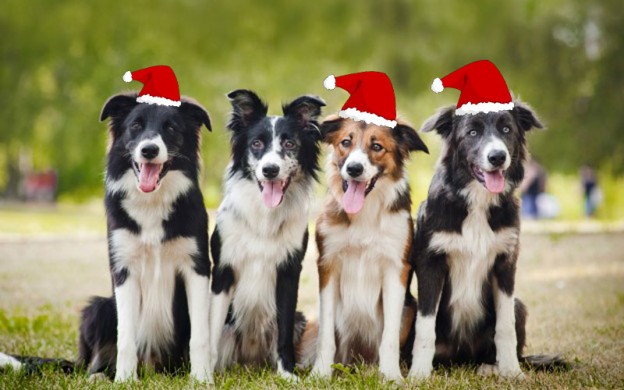 Christmas is just around the corner so it's time to start planning gifts for the four-legged members of the family. 
It's easy to get sucked into the commercial side of the festive season too, but there's no need to spend your savings on giving Fido a great time this Christmas. Check out some of our free Christmas fun ideas:
Walk at nighttime 
One of the best things about Christmas time is the decorations and there's no better time to see houses lit up in festive cheer than at night time. Remember to take extra care when walking at night, it can be hard to spot potential dangers in the dark.
Throw a pet party
Your dog no doubt has a few furry buddies. Bring them together for a fun Christmas party with lots of games, toys and some delicious treats.
Go swimming
Aussie Christmases are hot so cool down your pooch with a visit to the beach. Do your research first to ensure it's a dog-friendly beach and always keep a close eye on your dog.
Cook some tasty treats
Dogs, like us, love a tasty treat at Christmas time but if you're not careful, you can feed them lots of nasties they don't need. Bake some dog-friendly and guilt-free Christmas treats you can feel good about feeding them. Be sure to speak to your vet about the best foods to feed your pooch first though!
Take a day trip somewhere new
Our dogs love exploring new smells and the Christmas holidays are the best time to spend the day out. Whether it's a new park, new beach or new direction to walk around the block, your dog probably has this on the top of his Christmas wishlist. Be sure to research the new area before you go to make sure it's dog-friendly.
Include your dog on your Christmas card
OK, so your dog might not understand that he's staring in the cutest Christmas card of the season, but you certainly do! Get snapping and send a card to your friends and family.
How do you and your dog celebrate Christmas? Let us know in the comments section below.
Want to win Fido some cool new toys for Christmas? Enter our latest competitions here. 
Here are just a few things that can make life with your dog a bit easier - see them now on our
DOGSLife Directory