September 19th, 2016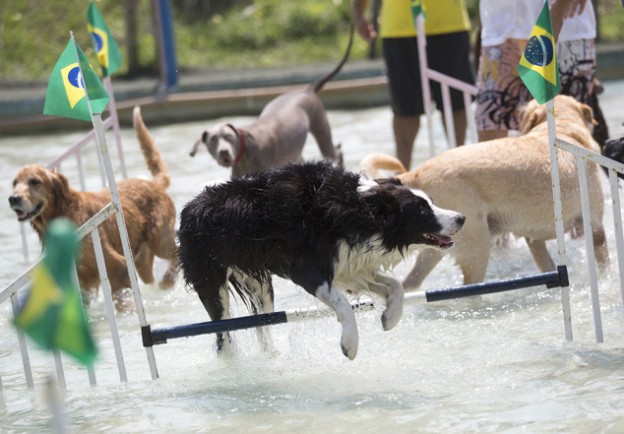 Rio de Janerio has hosted the first dog Olympic games in Brazil.
Dogs of all breeds and ages took part in diving, jumping, swimming and running competitions to win medals at Toto's Park Club in the Rio de Janeiro neighborhood of Barra da Tijuca.
Held on Sunday, the event coincided with the final day of the Paralympic Games in Rio.
The aim of the games was to get pet owners and their dogs to socialise with each other as well as meet other dogs from the neighbourhood.
A 9-month-old beagle named Mima took home the gold medal in aquatic jumping. Mima's owner, Aura Stella, didn't even know her pooch had the talent.
Make sure your furry friend is always looked after at our
DOGSLife Directory