August 29th, 2016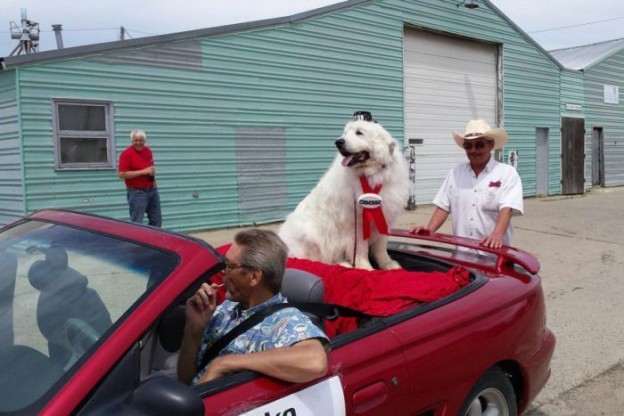 Duke the dog has been voted Cormorant town mayor for the third time running. 
The town of about 1,000 residents voted for the Pyrenean Mountain Dog last weekend.
Duke was first elected back in 2014 with 12 written votes at the Cormorant Daze festival. His human opponent at the time, Richard Sherbrook, admitted he too voted for the canine.
Duke's caretaker Karen Nelson and her family believes the pooch continues to win over voters because he does such great work for the community.
DOGS Life has been unable to reach Duke for a comment.
Make sure your furry friend is always looked after at our
DOGSLife Directory