June 26th, 2013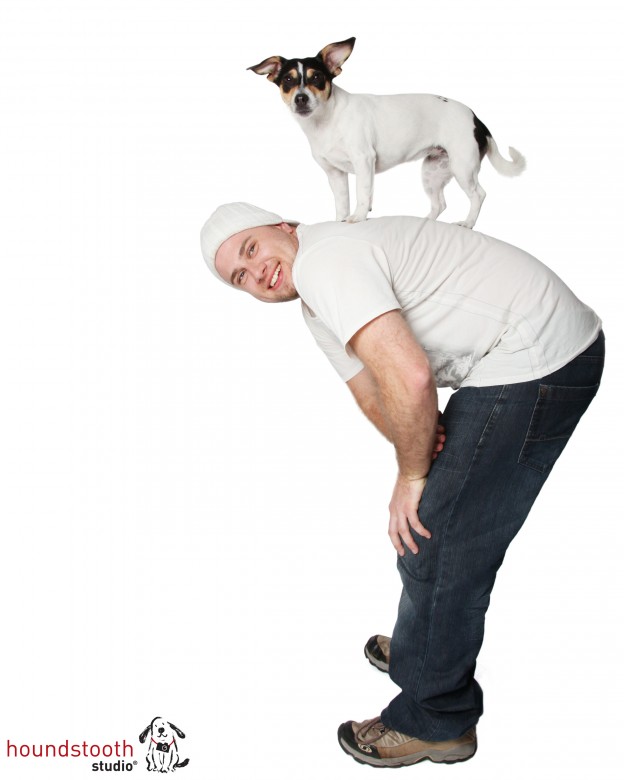 How do you know which trainer or training method will be right for both you and your dog? Kate Potter reveals the top questions you should ask a prospective dog trainer.
To find the right trainer, you may need to make a number of enquiries to find someone who "clicks". Talk to a few different trainers and make sure they listen to your pet's problems and the issues you'd like to address. Don't forget to connect with your own social networks — word of mouth is a very powerful tool and can give you good insight into what's available.
For Debbie Mundy, whose passion for rescuing dogs in need sees her confronting an array of training challenges, talking with different people about her pooches and knowing what to ask them has been hugely important.
"Working in rescue, I've got a few people I can talk to and was recommended to a trainer who thought along the same lines as me. The first two hours the trainer spent with me were quite eye-opening as to the fact that there are different ways to train dogs," says Mundy.
Trainer Sam Lewis, from Adelaide's Sherlock Bones says "dog training is the most bizarre collection of different ideals and techniques you can ever find. There's some strange stuff out there, yet most solutions are really simple, quick, pleasant and very logical."
Experience & education
It's important to ask any prospective trainers about their qualifications, experience and success stories. Years of experience might sound impressive, but a lack of positive outcomes might suggest ineffective training methods.
Qualifications and professional development demonstrate dedication to helping dogs succeed. A well-informed trainer will be able to consider the different needs of individual dogs and less likely to have a "one-size-fits-all" approach to their teaching. Remember, anyone can print business cards and make a website, so make sure your prospective trainer runs a proper business and isn't just a smooth talker looking to make a quick dollar.
Be aware of the words the trainer uses — there's a big difference between teaching obedience and managing behaviour. Make sure the trainer knows how to address all aspects of your dog's life, not just teach him how to sit.
"Anyone can teach obedience in their backyard," says Lewis, "but the most effective solutions are holistic, taking into account training, diet, mental stimulation and environment."
Make sure you're on the same page
Consider how you would like to work with your dog and ask your prospective trainer what methods they use. If any physical methods or choker chains are on the agenda, proceed with caution. Harsh training methods produce negative results and are rarely suitable for pet dogs.
Kim Rance, from Doggiewould Training in Perth, says it's important that owners feel comfortable being open and honest with the trainer. If you're not comfortable, it will show in your work and your dog's training will suffer.
"Try to find a trainer who has similar beliefs in dog handling to you, but be prepared to listen to what they have to say and, if unsure, ask for a clarification or explanation of anything you are not sure of," she says.
Setting the mood
Many trainers offer a variety of training options, so consider your dog's nature when deciding what sort of education is going to be the best fit.
While good trainers will use a combination of reward and punishment to show the dog what is acceptable and what isn't, the way this is delivered is very important. For example, the high-energy vibe of group classes can be problematic for some dogs.
"Dogs who are easily excitable will think that jumping around and being crazy during training is good behaviour, which means you'll struggle with keeping him calm when you need to," says Lewis.
Rance says "dogs with anxiety issues need calm, positive training that builds their confidence and teaches them how to cope." For these nervous pooches, providing a safe environment, taking small steps and giving them time to develop trust is an important part of training.
In any training situation, a good trainer should be able to recognise your dog's warning signs and work with you to understand why a behaviour is happening and how to combat it.
Train yourself
While the trainer is a professional, there's no harm in asking "why?" during the training process. The more information you can get from those in the know, the better you'll become at working with your dog. By learning about how your dog thinks and operates, you'll be better positioned to gain his trust and respect, and let him know who the boss is in the relationship.
Your dog's behaviour is a reflection of your teaching, so make sure you're giving him a clear and consistent education. "I've learned a lot about communication, becoming the pack leader and telling the dog what's right and what's wrong. My trainer taught me so much, and I've really seen the benefits of it," says Mundy. "I now know it's about me being persistent and making sure the dog isn't confused."
As Lewis says, "make sure the trainer is training you, not your dog. It's pointless the trainer gaining control because, at the end of the day, they go home."
Establish your boundaries
A good trainer should take the time to explain to you how they operate and what you'll be doing with them before you begin working with your dog. Take the time to discuss any concerns you have about their suggestions before you launch into a training program to save on confusion.
Make training easier with help from the professionals - on our
DOGSLife Directory now!