February 6th, 2016
From beach trips to fun doggy sports and everything in between, there's plenty you can do to keep your canine companion entertained this summer. You just need to find the activities he likes best. Tim Falk reports.
An Australian summer is not something you can experience from indoors. The searing heat, the afternoon barbecues, the feeling of sand between your toes and those days when the sun just keeps on shining forever can only be enjoyed when you're getting right amongst it in the great outdoors. And if you're reading this magazine, there's no doubt your dog will be by your side every step of the way.
From playing under the sprinkler in the backyard to taking an iconic Aussie road trip up the coast, there's plenty of ways you and your pooch can enjoy some fun in the sun during the warmer months. Some of them are fast and frenetic, others are cool and calm — but they all offer the perfect excuse to spend some quality time with your four-legged family member.
This sporting life
When the sun is shining and the weather is warm, it's the perfect time of year to get your pooch involved in their favourite doggy sport — and there are plenty of canine sporting pursuits to choose from.
"When considering an activity to do with your dog, it is important to consider their interests (for example, do they like water or catching a ball?), their limitations (for example, arthritis) and their eagerness for a bit of training," says Bayer technical services veterinarian Dr Liisa Ahlstrom.
In terms of summer sports, the first thing that springs to mind is the wet and wild fun of dock diving. "The basic idea behind dock diving is getting your dog to jump as far as possible off a dock and into the water," says Grace Taylor, owner of Labrador-cross-water-sports-enthusiast Jake.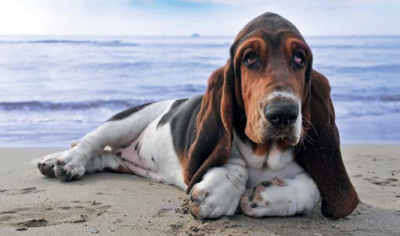 Five favourites
"Summer is a great time to be outdoors and active," explains Dr Elise Barry, resident vet at petcircle.com.au. "This applies to your pets too. There are many activities you can enjoy with them such as swimming, running, wrestling, catch, chase and Frisbee."
So if you're stuck for ideas to keep your pooch entertained on those long summer days, here's five more great activity suggestions:
Tasty treats.
Freeze treats and toys for frozen fun.
Doggy play date.
Visit the beach.
Take a road trip.
This story was originally published in the January/ February 2016 issue of Dogs Life. For the full story, order the issue here: http://www.universalshop.com.au/back-issues-dog-magazines.
Make training easier with help from the professionals - on our
DOGSLife Directory now!