June 27th, 2016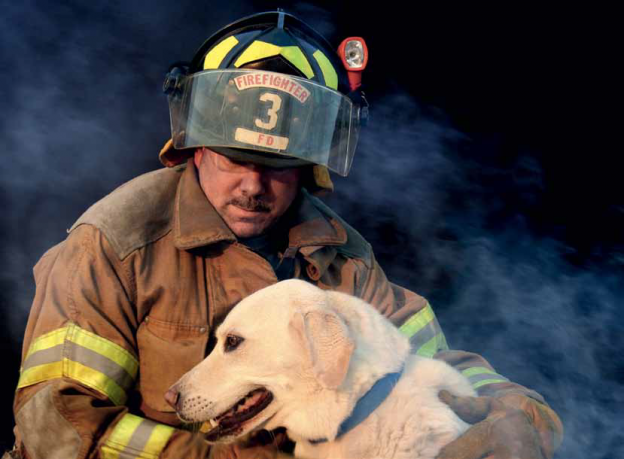 Would you know what to do with your pet if disaster struck? Carol Chapman learns more about the importance of an animal evacuation plan.
If your evacuation plan in a fire, flood or storm is wait and see, and if it all goes to hell, pop the dog in the car and go; then think again. Chances are you won't go at all.
In every large-scale Australian disaster, pet owners have lost their lives because they wouldn't evacuate or went back into storms, floods or bushfires to rescue their four-legged loved ones. Whatever type of disaster, planning ahead will help you and your dog stay safe.
When neighbours yelled "Get out now!" as flooding threatened his Queensland home in 2011, 55-year-old Garth Cooke bundled his two dogs in the car and fled, only to plunge into floodwater around a blind bend in the road. Garth escaped through the driver's window then rescued his two dogs.
"If my dogs had drowned in that car, I would have stayed in that car and gone with them," he says.
Dr Mel Taylor is the lead researcher on the Managing Animals in Disasters (MAiD) project. The project aims to provide data to assist emergency services in improving their response for animals in disasters. "We know through our research … that people do risk their lives to save their animals," says Mel, "either in failure-toevacuate situations or by going back to rescue animals in dangerous situations."
According to research conducted as part of the MAiD project, and published in The Australian Journal of Emergency Management prepared in 2015, owning a pet influenced the decision to evacuate for 72 per cent of survey respondents and other studies describe concern about evacuation centres turning away pets as a reason why, at crunch time, pet owners often won't evacuate at all. This is a real worry for pet owners and emergency services alike as more of Australia's nearly five million pet-owning households, according to the 2013 Animal Health Alliance Pet Ownership in Australia study, will now be in the firing line when faced with a natural disaster.
A 2015 CSIRO report titled Climate Change in Australia Information for Australia's Natural Resource Management Regions: Technical Report has forecast that cyclones, storm intensity and frequency of bushfires will increase in more populated areas of the country in the future — which could mean very bad things indeed.
Garth never thought he would be in the disaster firing-line and admits he knew nothing about evacuating with pets or having a pet disaster plan in place. "I didn't know what was going to happen to my dogs," he recalls. "I was just lucky that Ipswich City Council had that all organised." Garth and his dogs were taken to an evacuation centre and accommodated on-site. But for many dog owners, Garth's experience is the exception rather than the rule. Even within Queensland, acceptance of pets varies from centre to centre.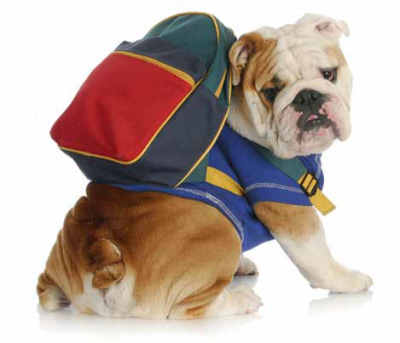 Pet emergency checklist 
Keep an emergency evacuation kit for your pet somewhere in your house. Items to include are:
Small bag of dog food
Treats
Blanket
Bowl for food and water
Doggy pick-up bags
Lead
Small toy
Phone numbers for your local veterinarian and after-hours veterinary service provider
Want more tips on how to keep your dog safe during a disaster? Pick up Dogs Life issue 137.
Make training easier with help from the professionals - on our
DOGSLife Directory now!