July 12th, 2013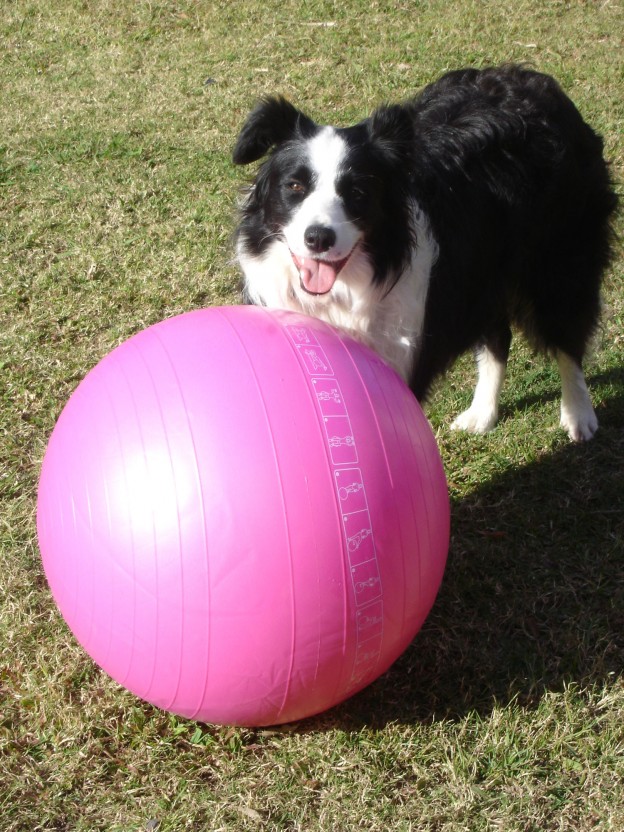 Looking for a new dog training activity for your active and inquisitive pooch? Tim Falk profiles five new and exciting dog sports.
Dock diving
Does your pooch love swimming? Is he full of beans and does he love retrieving? If you answered yes to these questions, the sport of dock diving could be for you.
Also known as dock jumping, this splash-tastic sport was invented in the late '90s. Dock jumping is basically a long jump competition for dogs, except that they land in a pool of water instead of in sand. Starting from a dock two feet above the water, owners try to get their dog to chase after a toy and leap into the water. Dogs are then judged on how well they do in terms of distance or height.
"We first tried the sport of dock diving in 2009 when I found out it was going to be a demonstration sport at the World Dog Games in Sydney," says Karen Moore. After building a dock on the side of her friend Angie Burke's dam, Karen and Angie set about training their dogs, Zoya and Inka.
"Zoya is a six-year-old Belgian Malinois," Moore says. "She is toy-crazy and loves the water, so dock diving is just perfect.
"I just love seeing how much she enjoys herself. She has a ball and sometimes it's hard to persuade her that it's time to stop."
Burke says Inka enjoys the sport just as much as Zoya, who is actually her full litter sister. "Inka just loves it, she has so much fun. This is a great sport that you can do through most of the year in Queensland with our wonderful weather. The sport keeps your dog fit and in great condition — it's just great fun and they love it," she says.
And Moore has some simple advice for anyone thinking of giving dock diving a go: "If your dog likes to swim and loves to chase a toy, then give it a try. You will have fun and so will your dog," she says.
Rally-O
What do you get when you take the sport of dog obedience and make it all about fun? The brand new sport of rally-O, that's what. Rally-O is short for rally obedience, a sport that is very new to our shores.
Linda Johnson and her Poodle, Violet, regularly compete in rally-O, and Johnson says the sport is the most positively encouraging event to happen to dog obedience competitions in a long time.
"By its very nature, it encourages dog and handler teams to train in an interactive and positive way," she says. "The chief objective of rally-O is to provide a fast-moving, motivational sport, for both handler and dog. Rally-O requires that handler and dog demonstrate their competency in basic obedience exercises, without demanding the exact precision necessary for success in traditional obedience."
Dogs entered in rally-O trials need to demonstrate their willingness and enjoyment. To help with that, handlers are allowed to praise, encourage and even pat their dogs throughout the rally course. No corrections, either physical or verbal, are permitted.
Rally-O courses change at every trial to keep things interesting, and the sport is much less intimidating to owners looking to get their dog started in obedience.
Treibball
Don't be put off by the odd name; the sport of treibball (pronounced tryball) is a lot of fun and any dog can give it a go. With its origins traced back to Germany in 2003, treibball is a sport for working or herding breeds that do not have access to sheep. Instead of herding livestock, dogs competing in treibball aim to herd large exercise balls into a jail while their owner directs them.
The sport involves recalls, targeting, distance work and impulse control, and dog owner Angie Burke says it's a whole lot of fun. "Firstly, it is fun for both handler and dog. It's not taxing on the dogs' joints — ours either — it's a great sport for the older dog and you can start training your puppy at eight months. It is also a sport that builds a great bond between dog and handler," she says.
Burke has two dogs — Inka the Belgian Malinois and Bling the Border Collie — that she trains in treibball, and she says that any dog can give the sport a go. "Treibball is an all-round sport," she says. "We have DWD (Dances with Dogs) dogs, herding dogs, agility dogs and obedience dogs all doing the sport. Most of the dogs have started to excel in these disciplines since doing treibball, as it builds confidence and they also learn control, directional cues and how to drive the ball with speed and motivation.
"I would recommend giving treibball a go — you have nothing to lose," Burke says.
Treibball training tip
Peter Mason, from the Pine Agility Dog Sports Club, competes in treibball with his Nova Scotia Duck Tolling Retriever, Riley. He offers a great training tip for treibball newbies: "Take some lessons. It is important for the dog to learn the basic control work before he is allowed to 'play' with the balls. Some dogs get so excited playing with the large balls that they become difficult to control."
Nosework
K9 Nose Work®, or just nosework, is a sport that puts dogs' incredible sense of smell to good use. Nosework is designed to harness your dog's natural scenting abilities by using his natural desire to hunt and his love of food and toys.
In essence, nosework is like an exciting treasure hunt for dogs as they try to track down a hidden scent. Starting with basic searches on a leash, dogs can graduate to more and more complex off-leash searches in all sorts of environments.
Dogs of all shapes and sizes can give this mentally stimulating sport a try, and it's a fun and active way for owners and dogs to spend some quality time together.
Try it
The Australian Canine Sports and Training Centre (www.lovesdogs.com.au) offers introductory nosework courses in Sydney's northwest.
Canicross
Canicross, or CaniX, is cross-country running with your dog. You can compete with your dog on a collar and lead, or even invest in some special equipment — a dog running harness, waist belt and CaniX line — to make things more comfortable and harness your dog's pulling power.
Canicross is a great way to get fit and spend some quality time with your dog. The sport is popular in the UK but hasn't quite taken off in Australia — yet!
Get involved
Information about each of these sports can be found right across the World Wide Web. The ANKC website, www.ankc.org.au, is a great resource. A Google search for dog sports clubs in your local area is also a good place to start.
Make training easier with help from the professionals - on our
DOGSLife Directory now!