January 6th, 2009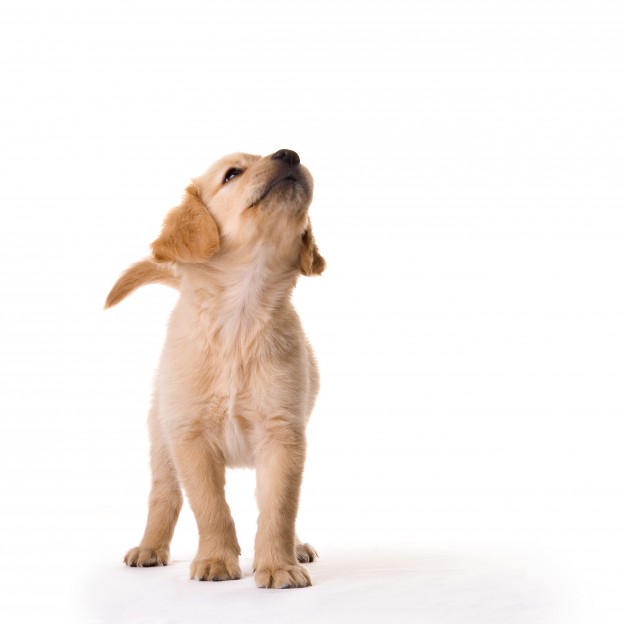 Dog toilet troubles can occur in any dog regardless of age, sex or breed. Eliza Tickle speaks to experts about the behavioural and medical causes of inappropriate urination, and how to solve this canine toileting problem.
Inappropriate urination is a common canine problem, said Sydney animal behaviourist Dr Joanne Righetti. From younger pups that don't have the maturity to hold on all night, to older, female dogs suffering from urinary incontinence, all dogs can encounter toileting problems at some stage in life.
While there are many different behavioural causes of problem urination, Righetti says owners who know their dog well will be able to determine the reasons for their urination.
Look at your dogs body postures and watch them closely, she said. The key is to be familiar with your dog's behaviour.
Its important to remember that a medical reason may be behind your pooch's toileting problem.
Seek help from a veterinarian or animal behaviourist if you have trouble understanding why your dog is urinating in appropriately, Righetti advised.
Behavioural causes
Problem urination is often attributable to separation anxiety.
Anxiety of any kind is often relieved, in a dogs mind, by spreading their scent in the form of urine around the vicinity, Righetti said. For the very attached dog fretting at its owners departure, this can relieve the stress it feels.
When a behavioural problem causes a dog to urinate inappropriately, the underlying problem needs to be addressed and remedied first. With separation anxiety, you have to treat the anxiety first, as urination is only a symptom of this anxiety, Righetti said.
Situations that lead to separation anxiety can vary, depending on the relationship an owner has with their canine companion. If there is a strong bond, the dog will miss its owner more, Righetti said.
A process of gradual separations will help treat a dogs separation anxiety and prevent problem urination.
When you're at home, start by shutting the dog out from where you are, Righetti suggested. Exclude the dog from any interaction taking place and then gradually extend the time that the dog is left alone.
Dont forget to leave your dog with something positive to do, Righetti warns. Positive reinforcements should vary depending on the length of time the dog will be left alone.
When starting out with gradual separation, a simple thing like throwing biscuits on the floor will keep some dogs entertained, she said.
If separation anxiety is severe, veterinary medication should be sought.
Submissive urination
When a dog uses its scent to communicate with a person they regard as the boss, it is classed as submissive urination. The dog will often show submission to their owner or trainer, Righetti said.
Submissive urination can occur in the presence of other dogs, often older dogs, as well as when guests enter the home. When owners are overbearing or when the dog is told off for making a mistake, this is a common cause of submissive urination.
The dog feels like it's annoying the owner and has to show them otherwise, Righetti said.
Submissive postures can indicate what is causing a dog to urinate in unusual circumstances.
Dogs will often crouch low with their ears back, making no eye contact, she said. Some will also lie flat on their back and let out some urine, to communicate with others around them that they are not in control or that they are not confident in these surroundings.
The most effective way to prevent submissive urination is to praise calm and quiet behaviour in your dog, Righetti suggests.
Ignore the dog when it urinates inappropriately and scale down greetings, she said.
Excitement and fear
Excitement can cause a dog to urinate inappropriately, often when greeted or during playtime. But excitement urination is also associated with submission.
Like submissive urination, this inappropriate behaviour will be enforced if you tell the dog off or pay the dog attention when it urinates, Righetti said.
It is not common for dogs to urinate due to fear, although sometimes, a dog will relieve its own anxiety and fear through urination. It creates a stench around itself to relieve that fear, Righetti added.
Boredom
Boredom can be the underlying behavioural cause of problem urination in canines. The dog has probably urinated in the past and discovered that this relieved their boredom in some way, Righetti said.
The best way to prevent a dog from urinating due to boredom is to occupy their body and mind. Treat balls are great way to do this.
If the dog is going to be alone for a short time, I use small biscuits that are easy to get out of the ball, Righetti said. To keep my dog occupied for longer periods of time, I place large pieces of food in the ball, which are more difficult to extract.
However, if your dog is not motivated by food, try using a variety of toys to cure its boredom.
Attention-seeking behaviour
Dogs will often urinate in an inappropriate space if they have received attention, often inadvertently by the owner, for this sort of behaviour in the past.
The dog will learn to urinate to get their owners attention, Righetti said.
She suggests the best way to prevent attention-seeking behaviour is to ignore the dog if it urinates inappropriately and scale down any greetings. For any form of attention-seeking behaviour in dogs, the key is to withdraw all forms of contact.
I tell owners that when their dog is seeking attention, there should be no verbal contact, no physical contact and no eye contact, Righetti explained. If a dog is urinating to create attention, ignore it.
The whole family should be consistent in avoiding all forms of contact. If you are consistent, you will see improvements in as little as one day, Righetti said.
Territorial marking
Territorial marking is a natural behaviour, especially for entire (non-desexed) male dogs.
"Studies have shown that entire male dogs mark the most, while desexed females mark the least, Righetti said.
Dogs often mark to show their presence or status in a neighbourhood – lifting their leg places the scent in a high location, which transmits it far and wide.
This is their signature and tells other dogs their status. "It's common for dogs to mark over the scents of other dogs, Righetti said.
Karin Bridge, behavioural trainer from GET S.M.A.R.T Dogs and Dogs Life resident dog trainer, says territorial marking is one of the main causes of problem urination, particularly among dogs of 18 months or more.
If you find urine on the walls in your home, chances are its a marking problem, Bridge said.
Righetti suggests that while desexing may help on some occasions, territorial marking is generally a habit that can be avoided if the owner learns leadership skills over their dog.
Owners need to take control of the walk, she said. Usually the dog will lead the walk, so its up to the owner to take charge.
When walking, you decide when your dog lifts its leg to urinate, rather than allowing your dog to stop at every lamp post. Limit this to one in every five or six, Righetti said.
Cleaning up
Dogs judge a toilet on its smell and surface, so a dog is more likely to urinate where other dogs have, or where it has urinated previously. For this reason, it is essential to clean up as soon as mistakes take place.
Dogs will return to the same spots to urinate, which can annoy owners when this is the corner of their lounge room, Righetti said. Biological and enzymatic cleaners are most effective when your dog makes a mistake in the house, as they remove both the scent and the bacteria.
The urine itself doesn't smell, but the bacteria which attacks the urine creates the smell, Righetti explained. It's important to stick with natural cleaning agents.
Incomplete housetraining
Behavioural trainer Karin Bridge from Get S.M.A.R.T (Successful Motivation And Reward Training) Dogs shares some valuable tips on how to train your pooch to toilet in the right place.
Owners often need to go back to a basic routine of housetraining to solve their pooch's toileting problems. Ninety-nine per cent of the time, incomplete training is to blame for problem urination. Training should start right away, Bridge said. Some breeds are more difficult to housetrain than others, including small dogs like the Bichon Frise and Papillon.
There are several ways to prevent mistakes from happening in the house.
Don't let the puppy go wherever it wants, Bridge said. Restrict it to certain areas of the home.
The whole training process will be much faster if rewards are involved.
Take the dog out every hour and reward it lavishly for toileting outside, she said. Wait until the dog has finished urinating, then use their favourite treat.
If taking the dog outside to a grassy area isn't an option, then set up a playpen area with newspaper and Astroturf to encourage the dog to toilet on the correct surface. Then heavily reward the dog for using the right surface, Bridge said.
It is essential that you know your dogs toileting timetable to ensure it is taken outside at least once every hour. Be vigilant when housetraining your dog, Bridge said. Notice every time your dog is standing at the door waiting to go outside.
Another tip to remember is to make your dog feel comfortable urinating in front of you.
You never want your dog to be worried about peeing in front of you, Bridge said. If your dog can't learn to pee in front of you, then you've lost control.
For this reason, its important not to yell if your dog accidentally toilets in the house.
Just remember, a dog is only doing a natural function, Bridge said. Don't yell, and be sure to lead the dog outside quickly, soon after the mistake has taken place.
Medical problems
Dr Aitor Arteaga, senior registrar in Small Animal Medicine at the University Veterinary Centre Sydney, describes the non-behavioural problems that cause problem urination.
Urinary Tract Problems
Problems affecting the urinary tract are very common in dogs, Arteaga says.These problems include congenital abnormalities, infections, inflammatory problems, the presence of stones or urinary crystals, abnormalities in bladder control and tumours.
Look for signs that show your dog may be suffering from a urinary tract disease. These signs include an increased frequency of urination, blood in the urine, straining to urinate or incontinence. Urinary tract infections are common in dogs, but they are frequently associated with underlying diseases.
The main forms of treatment for urinary tract problems are surgical or medical treatment, Arteaga said, adding that this depends on the type of disease.
Cystitis
Cystitis – or inflammation of the bladder – can be caused by congenital abnormalities, infections, crystals or stones, tumours and idiopathic disease.
Cystitis is often associated with bacterial infections of the urinary tract, which are common in dogs. Endocrine diseases, such as diabetes mellitus or hyperadrenocorticism, are also possible causes of cystitis in dogs.
Canine incontinence
Canine incontinence is a common problem. There are several causes of incontinence in dogs, including neurological disorders, congenital abnormalities, inflammation and hormone-responsive incontinence.The latter is by far the most common form of incontinence in dogs.
Decreased levels of hormones in neutered dogs [both male and female] alter the bladder sphincter, Arteaga said. This is more common in female dogs.
Canine incontinence is manageable, in most cases, through the use of hormone-replacement drugs that stimulate the receptors of the bladder sphincter.
If you have any concerns about your dogs problem urination, speak to your local veterinarian for advice.
Make training easier with help from the professionals - on our
DOGSLife Directory now!