October 24th, 2013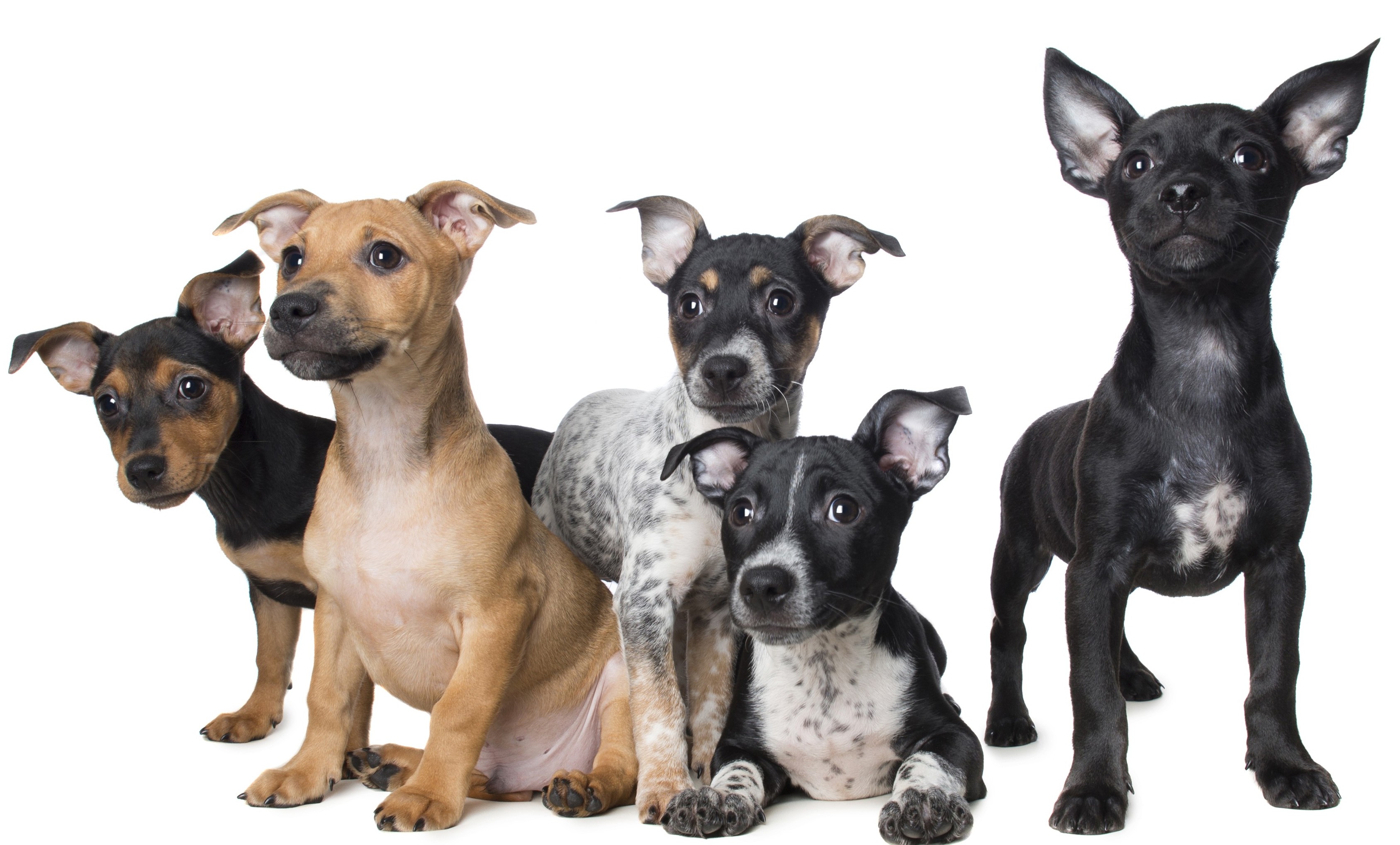 We're celebrating the achievements of dogs across Australia with our first-ever Dog of the Year Awards!
Hollywood has the Oscars. The music world has the Grammys. Even Australian television has its night of nights, the Logies. But what about our dogs?
Our canine companions do so much for us every single day. From acting as our eyes and ears to simply curling up next to us and keeping us company, their devotion is unwavering and all they ask in return is plenty of cuddles and a place to call home.
Here at Dogs Life, we think it's high time we said thank you to our four-legged friends. We want to recognise their many achievements and wonderful qualities. That's why we're proud to bring you the first-ever Dogs Life Dog of the Year Awards better known as The Doggies!
The Doggies gives doting dog owners the opportunity to shine the spotlight on their precious pooches. Dogs were entered from all over Australia into five special categories: Hero Dog of the Year, Assistance Dog of the Year, Underdog of the Year, Best Talent and Canine Character of the Year.
The dogs that were chosen as winners of each category were then put in the running for the major award, the Dogs Life 2013 Dog of the Year.
Meet our judges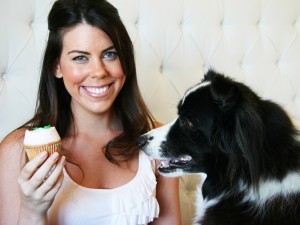 Serena Faber Nelson – Pretty Fluffy
Serena Faber Nelson is the editor of Pretty Fluffy, www.prettyfluffy.com, a fabulous resource for stylish pet-friendly living, and the author of 52 Weeks of Treats – Simple & Healthy Dog Treat Recipes for Every Season. As a writer and producer of lifestyle television, Nelson created Pretty Fluffy as a place where dedicated dog owners could find stylish products, modern advice, and inspiration for living well with their pets. Nelson currently lives in Sydney with her husband and 12-year-old Border Collie, Soda.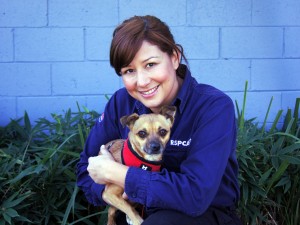 Tanya Dominguez – RSPCA NSW
Tanya Dominguez is the community nurse and pet behavioural trainer for the RSPCA NSW Education Department. With more than 20 years of experience in the behavioural and medical field, Dominguez has dedicated the last 15 years to the RSPCA, both in the Veterinary Hospital and the Education Department. She is trained as a veterinary nurse, anaesthetist, dog trainer, work place trainer/assessor and has a special interest in canine behaviour.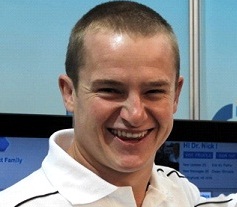 Dr Nick Wonders – Vetico.com.au
Dr Nick Wonders is a veterinarian and director of the pet health and lifestyle website, vetico.com.au. Dr Wonders is passionate about promoting responsible pet ownership and helping to educate and inform pet owners about their pets' health and wellbeing.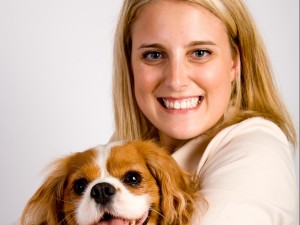 Kylie Baracz – Dogs Life editor
Kylie Baracz is the editor of Dogs Life magazine and an avid dog lover. She is passionate about canine health and wellbeing, and is keen to learn more about animal photography. She lives in Sydney with her husband, Tim, a cheeky cat named Rupert, and Rusty, a loveable Cavalier King Charles Spaniel.
Dog of the Year category winners
Best Talent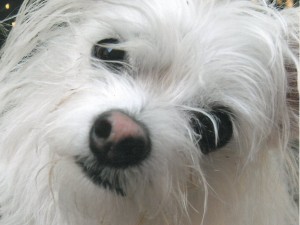 Twinklebee
Twinklebee is creative and a great problem solver. She counts (barks) from two through to eight and knows the names of certain toys and people. The games and tricks she knows include showing her paw and tongue when asked "Where's your paw/tongue?", and taking a toy to a specific person. Twinklebee's owner, Diana, who also keeps pet chickens, says she struggles with birds and turkeys eating her chicken's food. "Twinklebee chases them but never a chicken. If a bird falls at her feet she will not harm it. If one cannot fly, she knows and won't chase it. She's also alerted me to sick chickens." Twinklebee's beautiful personality shines.
Canine Character of the Year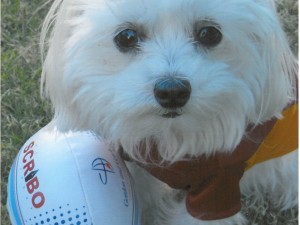 Oscar
When Kay met Oscar, a tiny white ball of fluff, she knew he belonged with her. "He was the dog of my dreams! Oscar! The Maltese cross! So I brought him home," says Kay. Oscar is now four and a half years old and weighs only 2kg. He has a huge bubbly personality and loves dressing up, especially in his footy jersey when we watch the Broncos or Queensland play. He loves the beach, his pram and dancing to ABBA, and has participated in a charity walk for children with acquired brain injuries. But mostly he loves to snuggle Kay to sleep. "People love to take pictures and have a cuddle. I think he would make a great therapy dog, too," says Kay.
Underdog of the Year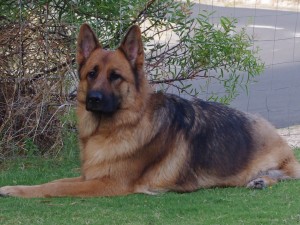 Abbey
To summarise Abbey's three-month ordeal and her amazing spirit of survival in 100 words or less was difficult for her owner Simon. "It was a daily rollercoaster of good news/bad news, of heaven and hell, of pain and sorrow, struggle, endurance and determination but one of ultimate triumph," says Simon. It all started when Abbey was run over by a four-wheel drive. She spent three weeks in ICU, having five major operations including having her spleen removed, tail amputated and screws re-attached to her spine. "Later we thought the spine surgery had failed and euthanasia was decided, but then Abbey stood up on her own!" says Simon. Although, after all she had been through, Abbey was not in the clear just yet. She had three post-op infections (one being untreatable) and had to have her leg amputated. "She lost so much, but never her spirit. She never gave up fighting, so I could never give up on her. She gives me unconditional love, so I give it right back. Now she flourishes and she's a happy dog again. She is my daily inspiration," says Simon.
Assistance Dog of the Year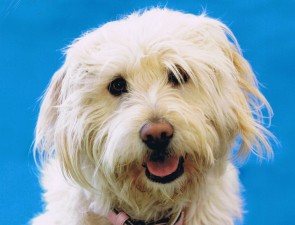 Crumpet
Crumpet became Linda's pet as an unwanted 18-month-old pup. She needed a dog to brighten her life after a long history of depression and Crumpet was the perfect companion. An opportunity arose for Linda to train Crumpet as a mental health assistance dog. "Crumpet's happy and friendly personality made her perfect. Our relationship developed, and when we both passed as an assistance dog team, I then felt empowered enough to commence studying, knowing she would be with me," says Linda. Crumpet and Linda began their studies at TAFE where they successfully graduated and Linda decided to go to university. "Crumpet not only assisted me, but brightened the lives of many others at the university with her bright smiling face. I could not have changed my life to recover from mental illness without Crumpet by my side and the wonderful friends she helped me to make," says Linda, who is now working as a qualified social worker. Crumpet remains her best friend.
Hero Dog of the Year
Anzac
Anzac came into Judy's life when she least needed another dog. She already owned two Blue Heelers: Bobby, an old unwanted dog, and Ben, a little born-deaf Heeler. "A stray dog was spotted in our street but too frightened to let anyone get near him. So I walked away, only to find him in our backyard (jumping a two-metre fence!), consuming the family dinner before I could catch him and eventually trace him back to his owners. His owners didn't want him, so Anzac was here to stay," says Judy. Sleeping in between Ben and Bobbie, he was at home. Bobbie never put up with much and was happy to be left alone as he was getting old, but Anzac just stayed with him, nudging him around corners. "A check with our vet confirmed that Bobbie was going blind and nothing could be done for him. Anzac then became his eyes, gently leading him around," says Judy. Walks were special as Anzac would stop at a curb, letting Bobbie know to step down. Wherever Bobbie was, Anzac was beside him. Bobbie was kindly put to sleep when no more could be done for him, so this left just Ben and Anzac. These dogs got on great together, playing for hours, but Ben didn't share his toys. Ben was a no-nonsense dog that owned every toy, ball and anything that looked like he could fetch it, right down to a small bit of rubber. As Ben was deaf, Anzac had become his ears, barking at something, then running back to get Ben to show him what he was barking at. He stayed with Ben, again never leaving his side, finding one of Ben's balls and sleeping with it. "A lump was noticed on Ben, and sadly it was diagnosed as cancer, so he was put to sleep when we could do no more for him. So when my friend mentioned another deaf puppy was looking for a home, we had to get him," says Judy. Once again, Anzac took this pup into his care. Anzac was once unwanted, but now he is much loved, happy and very much wanted by Judy and her family.
Judges' verdict
Out of these amazing category winners, the overall winner was picked by our hard-working judges. It was a hard task and took a lot of deliberation. "Choosing the overall winner was a very hard decision for each of us to make as we had many fantastic entries. All of the dogs that won in the categories have proven themselves to be strong and loyal companions, not only to their owners but to their fellow canines," says Kylie Baracz.
After a very close competition, Crumpet the Assistance Dog took home the coveted prize.
"Nothing could be more important than a second chance at life, and discovering what life really has to offer. Crumpet and Linda's story of two lives entwined and the tale of self discovery and determination is truly inspiring. Dogs around the world are helping people every day from search and rescue and bomb detection, to being an unwavering selfless companion," says Tanya Dominguez from RSPCA. "I think it is important to be reminded that owning a pet is a two-way street and we should feel honoured to be responsible for another life. This story is a true indication of the human-animal bond, because behind every animal is a human story."
Dog of the Year winner – Crumpet!
Dogs Life speaks to Linda, Crumpet's owner, about what it means for her and her beloved pooch to win our coveted 2013 Dog of the Year prize.
Where did you adopt Crumpet?
Crumpet was offered to me by a worker at a women's outreach service where I was a client when I moved into an ACT Housing property, which had a yard. The worker's niece, who was the owner of Crumpet, had young children who were frightened of her so she lived isolated in the backyard of their home. I had planned to get a dog and loved Labradoodles, so we both really fell on our feet.
Why is she named Crumpet?
Crumpet has always had this name and it is perfect. Her fur is a matching colour of crumpets and honey and her name is always commented on Crumpet suits her to a tee.
How do you think Crumpet helped you overcome depression?
Crumpet helped me overcome depression firstly by waking me up early every morning. Prior to that, I would often stay in bed all day. As a responsible dog owner, I regularly walked her, which also helped my depression, so getting up and doing something active was very helpful. While training Crumpet to be an assistance dog, I began to interact with others and wasn't so isolated. I became more motivated and decided to study as the days at home were long. Knowing that Crumpet could be with me due to her training and public access license, I felt so much more confident to start a new adventure.
What made you train her to become an assistance dog?
I decided to train Crumpet to become an assistance dog as I always felt loved and understood when I was with her. My depression restricted the activities I felt comfortable participating in and I wanted to train Crumpet as an assistance dog to see if her accompanying me would make a difference. Our bond grew throughout the process of obedience training, temperament testing and public access testing, and we became a solid assistance-dog team.
How did people react when you studied at TAFE together?
Crumpet was really welcomed into the Canberra Institute of Technology (CIT ACT's TAFE equivalent). At first, she was a bit of a novelty a dog in the class, but as the first assistance dog at CIT, she was helpful in networking me with other students and making new friends. I don't think I would've coped without her. Crumpet became a real class mascot with the CIT, with an offer of a handshake as we crossed the stage at graduation. Her assistance to develop my confidence encouraged me to continue the CIT pathway to the Australian Catholic University (ACU) to continue my studies in the Bachelor of Social Work. Crumpet continued to study with me and really became a valuable member of our class. Her smiling face and wagging tail got us all through long lectures, and she had a regular spot in the campus newsletter for her weekly tips on 'love, life and survival'. Crumpet helped me so much to build a new, positive life and now, in turn, I help others as a social worker.
Do you have any funny/interesting stories about Crumpet you would like to share?
Crumpet is a natural comedian. I'm sure she has a fabulous sense of humour and her favourite pass time is to disembowel toys. Her worst deed (before she was trained as an assistance dog) was to swim to the middle of Lake Burley Griffin, in the middle of winter, and had to be rescued by the water police. I was so happy to have her back but didn't know whether to kiss her or kill her. Crumpet also had a regular role in class role plays at CIT and ACU. It is always good to watch how dogs would handle situations.
Why did you enter Crumpet into 2013 Doggies Dog of the Year competition?
Crumpet, to me, is a dog of a lifetime! My life has changed so much because of her, and I couldn't have achieved the things I have without her. My life before Crumpet was so isolated and lonely. She gave me purpose in life and taught me to love and live again. I will be forever in her debt.
What does this award mean to you?
Crumpet is the unsung hero of my life and to see her acknowledged is so wonderful. Her hard work and natural charm highlights the work of so many assistance dogs that do so much for people without complaint and with grace and dignity. Crumpet is the superstar of my life and the Dog of the Year award officially recognises the contribution that she makes to my life and those she interacts with, with her big smile.
Is there anything else you would like to add about Crumpet?
Crumpet is the most beautiful dog I have ever had the opportunity to meet. Her constant shedding of fur gives me a lot of vacuuming to do but that is all part of the fun of having her. The look of love in her eyes when she sits with me makes life worth living.
Make sure your furry friend is always looked after at our
DOGSLife Directory