July 7th, 2015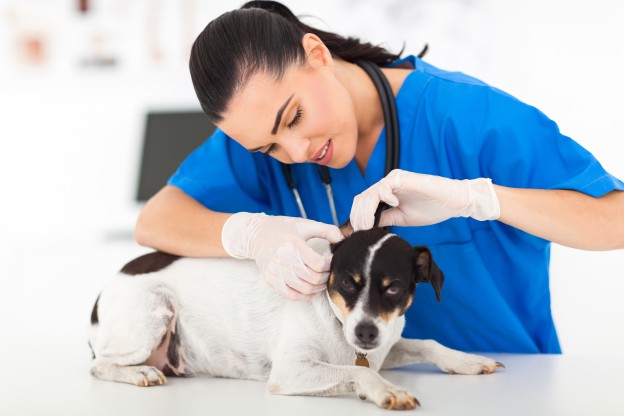 From tackling new and emerging diseases to learning different techniques to keep our pets safe from illness, it's important for vets to stay up to date with developments in the veterinary world. Tim Falk speaks to the Australian Veterinary Association to find out how they do it.
If you were somehow able to travel back in time 25 years and take your dog into a vet clinic to get treatment for an illness, you might be surprised to see just how much treatment has changed. Advances in veterinary medicine, technology and disease management have led to significant improvements in our understanding of the diseases that commonly affect our dogs and how we can treat them.
The happy result of this, of course, is that our canine companions (and all sorts of creatures great and small) are living longer than ever before. Other conditions that would once have severely impacted on your dog's quality of life can now be managed much more effectively, and vets discover more all the time about stopping the spread of disease and reducing the risk of infection.
However, all this advancement also presents a challenge for vets — if they're to give the animals that visit their practice the best possible care, they need to stay up to date with all the changes in the veterinary world. After all, today's veterinary graduates emerge with a vastly different knowledge set to what their predecessors did not all that long ago.
Dr Robert Johnson, Sydney-based director of the Australian Veterinary Association (AVA), explains that it's very important for vets to continue to learn and that there are various continuing professional development opportunities available.
"There's an amazing amount of opportunities for vets to further their knowledge," he says. "We learn more every day."
New and emerging diseases can appear at any time — they can arrive from overseas, an existing disease can emerge in a new species, or vets might discover a completely new disease never seen before. However, Dr Johnson points out that, thankfully, new diseases don't emerge too often in companion animals such as dogs and cats.
Vets do also need to work to keep abreast of developments in the treatment of common canine ailments, as our knowledge of existing diseases is also evolving all the time. "Vets respond to the demands of the public," Dr Johnson says. "As people discover and cherish the value of pets in their lives, they want more and more done to improve their pets' health. Today, we've got a lot more technology available to us, such as CT, MRI and digital radiography, and all the different blood tests we can do. We also have access to new drug and fluid therapies."
Opportunities abound
So, how can vets stay up to date with developments in veterinary medicine? One way is by attending conferences to further their professional learning. AVA conferences are open to vets and vet nurses, allowing them to learn more about a diverse range of topics.
The AVA runs an annual conference, the Pan Pacific Veterinary Conference, which be held in May this year, and will be presented in conjunction with the New Zealand Veterinary Association. The event will feature more than 130 expert speakers from Australia and around the world, more than 200 scientific sessions plus workshops and field trips.
Throughout the year, AVA state and territory bodies hold conferences, including regional conferences, and different branches of the veterinary profession get together to discuss issues in their chosen field. For example, the Australian Small Animal Veterinary Association (ASAVA) aims to help companion animal vets around the country maintain and improve their skills and knowledge base. Its annual conference, set to be held on the Gold Coast in August this year, will focus on "Problem patients in practice".
But there are plenty of other ways vets can learn more about how to care for our canine companions. "ASAVA provides regular webinars, which are free of charge and have been very popular," Dr Johnson says. "They focus on a broad range of topics, including everything from dermatology to snake bites."
There are continuing professional development nights held by specialist clinics and university vet clinics, while small group learning activities among colleagues are encouraged. Vets can also undertake clinical review projects, and the AVA provides a wealth of resources to help vets create their own professional development plans.
There's even an AVA Mentor Program that matches up new vets with more experienced members of the profession to offer support, guidance and encouragement. And, of course, reading respected publications such as the Australian Veterinary Journal and Vet Practice Magazine helps vets stay abreast of emerging diseases and trends.
"I've been in practice for 38 years and I still learn something new every day," Dr Johnson says, which is a fact he tries to impress on those new to the profession. "Don't think you know it all just because you've finished your degree — that's just the start," he says. "You've got to be open to learning more and changing your approach if we find a better way."
For more information, visit the AVA website.
You need to look after your pooch's health - check out our all-new
DOGSLife Directory