June 24th, 2015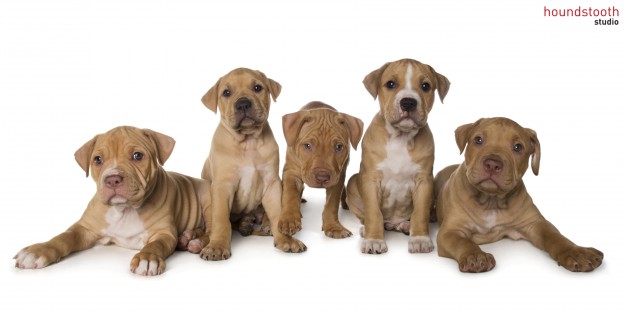 Canine artificial insemination has improved in leaps and bounds over the last 30 years. Kristie Bradfield chats with the experts and discovers the pros and cons.
Canine reproduction, particularly by artificial insemination, has come a long way in the last 20 to 30 years. A few decades ago, the vast majority of breeding occurred by natural mating and you took your chances as to whether or not it would be successful. Now, with advances in reproductive technology and our greater understanding of canine physiology, we've managed to up the odds of conception and a fruitful pregnancy.
The technological advancements — particularly in the way we store, chill and freeze semen, and the insemination methods used — have opened up a new world of breeding possibilities. Artificial insemination allows breeders the opportunity to procure semen from sires located anywhere in the world. It enables breeders to impregnate a bitch that might not be able to mate naturally for medical reasons. It is versatile, has the capacity of being less invasive and provides the opportunity to fully plan the procedure for maximum results.
While the list of pros may be as long as your arm, are there any risks associated with canine artificial insemination?
What is artificial insemination?
Put simply, canine artificial insemination (CAI) is the process by which sperm is collected manually from a stud dog and deposited in the female for fertilisation without the need for natural mating. There are countless reasons why artificial insemination might be used. Perhaps the male or female has behaviour, aggression or medical issues that make natural mating problematic. The male might be overseas and can't travel, due to the high cost and stress.
Dr Phillip Thomas from Queensland Veterinary Specialists is one of few who have been spearheading the study of CAI in Australia. He has performed several-thousand artificial inseminations over the last 20 years and is considered to be one of Australia's leading canine reproductive experts. Over the years, he has performed artificial insemination on all sorts of dogs, from trialling dogs, working dogs, military and police dogs through to rare and exotic breeds, thanks to the advancement of semen storage. "The types of artificial insemination typically are fresh extended semen, chilled semen and frozen semen," says Dr Thomas. "All types can result in excellent and similar success rates if they are performed technically correctly."
In Australia, three methods of insemination are commonly used: vaginal, endoscope-assisted trans-cervical (TCI) and surgical. Each has their advantages. "We recommend specific methods for specific conditions or circumstances," says Dr Thomas. "For example, if the bitch and dog are in a different state, we would use chilled semen; if the male dog has very poor-quality semen, we may use fresh intra-uterine insemination; or if the bitch is dominant and won't allow mating, we'd use fresh extended trans-vaginal insemination."
From a dog breeder's point of view
Lauren Elgie is the only qualified geneticist working in the field of animal reproduction and colony management in Australia. She is also the breeding and dog supply manager for Guide Dogs Queensland (GDQ) and has used artificial insemination extensively to establish brood lines for the Guide Dogs programme.
"In 2006, when I moved to Australia to work on the GDQ colony, I relied extremely heavily on artificial breeding and the import of both adult dogs and frozen semen from around the world to establish our breeding colony," says Elgie.
The early stages of establishing the Guide Dog breeding programme focused on developing breeding females. After time, as the imported semen supply started to run low, GDQ selected an active stud to replace it.
"Artificial insemination is also a critical component in allowing me to send some of our very best males to our training department to ultimately graduate as working Guide Dogs," says Elgie.
The method of insemination is determined by the situation at hand. If Elgie wants to introduce new imported frozen semen to a GDQ brood or when she wants to resurrect frozen semen from a deceased stud dog, she uses frozen surgical. Fresh vaginal insemination is used often within the colony with semen inseminated within minutes of it being collected. Trans-cervical insemination, while very useful, is also very costly, which prohibits its use in the GDQ colony. "The only reason we do not use more of this approach is that it is a technique that is most useful when the equipment is set up within the campus and we currently do not have the equipment or funding to do this," says Elgie. "This technique is excellent in the respect that it allows you to inseminate on consecutive days with ease, whereas surgical CAI is a one-time procedure so timing is critical."
Is widening the gene pool a good thing?
"Widening the gene pool is very important, especially in breeds that are numerically small in number in Australia," says Ann Rushby, CEO of Dogs West, the largest representative body of dog owners in WA. "CAI enables stud dogs from other countries to be used and, in some cases, [allows us] to go back to pre-potent sires from many years ago to link back to old bloodlines and to strengthen the bloodlines currently available."
Elgie agrees, "I do import semen and use CAI to increase our genetic diversity, but there is a time and a place for this." There is only good reason for widening the gene pool when specific traits need to be introduced to counteract resident genes that are impacting negatively on your colony's success. "Simply introducing new genes for the sake of it — because 'genetic diversity is good' — does not necessarily improve your colony," says Elgie. "You may, in fact, introduce issues you did not have previously, simply by introducing a certain batch of frozen semen." This is a scenario that can take years to recover from.
Weighing up the options
The advantages and disadvantages of using canine artificial insemination depend heavily on the type used, the procedure method and the unique considerations. The following list, while not exhaustive, gives an overview of the potential benefits and weaknesses of CAI.
Benefits
Decreased stress levels for both animals as there is no need to travel or experience trauma attributed to mating.
Breeders can use CAI to enhance the genetics of the kennel.
Worldwide access and availability of semen, including frozen samples from sires that are now deceased.
Allows for semen to be evaluated for fertility and possible abnormalities.
Prevents sexually transmitted diseases.
Frozen semen can be stored for long periods and remain viable.
Weaknesses
Potential risk of wasting expensive semen if corners are cut by breeder/vet.
Failure because of poor clinical examinations of the breeding pair.
The risk of artificial insemination being used for the wrong reasons.
Frozen semen must be stored and thawed properly to maintain viability.
Science will continue to push the field of CAI to new heights, with new technologies and methodologies to discover. If that means we get to understand our best friends and how to help them breed a little bit better, it can only be a good thing.
Timing is everything
The key to a successful pregnancy by any method of insemination relies upon timing. Dr Annette Page from Canine Artificial Breeding Services says the most common method to determine the best days to breed involves measuring progesterone levels. "By determining progesterone levels, mating or artificial insemination can be advised closer to the true ovulation period. This is absolutely essential for chilled and frozen inseminations."
Did you know?
The very first animal artificial insemination was performed in 1780 by Italian Catholic priest, biologist and physiologist Lazzaro Spallanzani. He was researching animal reproduction and developed a technique canine artificial insemination.
You need to look after your pooch's health - check out our all-new
DOGSLife Directory