March 31st, 2014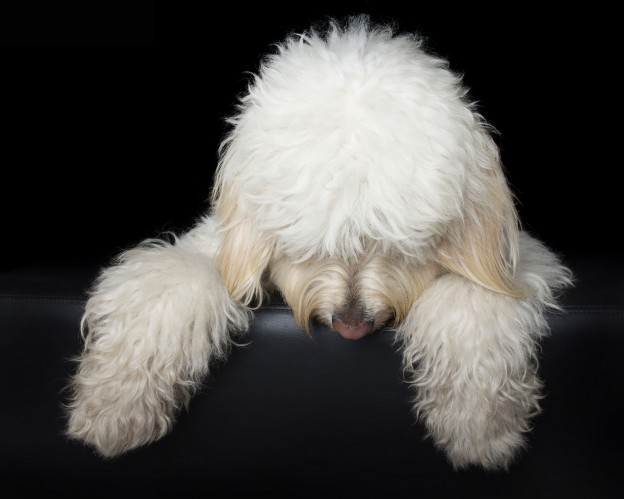 Tim Falk looks at how pet insurance can ease the stress on your back pocket and could even save your pooch's life.
Murphy's Law says anything that can go wrong, will go wrong and it's a law many dog owners are all too familiar with. Take Gail Berry and her miniature Dachshund, Millie, for example. When Millie developed a malignant melanoma on her lower eyelid, it had to be removed.
"Following that, she needed to see a specialist in Brisbane (we live at Tweed Heads)," says Berry. "Her next operation was only a few months later when a huge lump developed on her back overnight, just below her collar line. The vet report showed that the lump contained her microchip and this also had to be removed. She had a huge incision the width of her upper-neck area."
Both of these operations and specialist visits to care for the fun and super-snuggly pooch would have cost about $2700 in one year. However, as Berry had pet insurance, the total cost was just $200. It's no surprise then that Berry describes Millie's pet insurance as "worth every cent".
Is it necessary?
Chances are you will have heard of the benefits of pet insurance before, either from your vet, a fellow dog owner or even in the pages of this magazine. But, despite the obvious benefits of pet insurance, a study done by Woolworths Pet Insurance indicates that only five per cent of Australian pet owners have taken out cover. This is also despite the fact that 74 per cent of survey respondents claimed taking care of their pet is one of their highest priorities.
"It is important to have pet insurance for the same reasons we have it for ourselves," says Dr Joshua Llinas from Greencross Vets at Jindalee. "When unexpected conditions arise that can be expensive or detrimental to not treat urgently, it helps with making a decision on what needs to be done, not what the costs are."
Gordon Vet Hospital's Dr Chris Boulton agrees. "Pet insurance gives you peace of mind that you have all the options available for treating your pet," he says. "It is important to realise that the most expensive treatment is not always the best treatment, but at least you have the treatment options.
"For many clients, money is a genuine concern when treating their pets and some pets are euthanised on financial grounds. Had these pets been insured, more treatment options would have been available and these pets could have been saved."
This is a sad and often heartbreaking situation for vets to witness, so it's no wonder so many vets encourage owners to invest in insurance for their four-legged family member. "Having your pet insured can give peace of mind that if they get sick or injured, you can secure the best treatment for them as quickly as possible," Dr Llinas says.
Finding the right policy
Like a lot of other things in life, finding the right insurance policy for your pet comes down to one thing: research. "Research your policy thoroughly," advises Dr Llinas. "Always read the PDS (product disclosure statement). Ask friends and family about any experiences they have had with various pet insurers."
Discuss with your vet the things you wish to be covered and they can recommend questions to ask a potential insurer — for example, does the policy cover joint diseases in a dog with breed-related risks? An example could be a German Shepherd Dog getting insured for hip problems later on in life.
Does the policy cover sudden diseases such as tick paralysis or snake bites? "It is important to find out what local risks, breed-specific risks and, of course, since you can't prepare for everything, emergency and unexpected conditions should be covered as well. Also, ask what level of preventative cover the policy has (ie vaccinations, worming, desexing, heartworm, routine dentistry)," explains Dr Llinas.
Dr Boulton says accidents and emergencies are most important, as well as chronic diseases such as arthritis, skin problems, heart disease and kidney disease. "These are the problems that can be the most expensive. The coverage of dental disease is a good test of the overall coverage of a policy. If dental disease cover is poor, look closely at the fine print," he says.
Other common pitfalls to avoid are not getting insurance until a problem has been diagnosed and under-insuring against a particular problem in order to get a cheaper insurance product.
But the one thing any vet or pet owner will tell you when shopping for insurance is something you'll hear repeated almost like some sort of mantra: "Always read the fine print."
And if, like Gail Berry, you find the right policy for your pooch, you'll save yourself a whole lot of hassle and heartache. "I would not hesitate to advise pet lovers to look into the various pet-insurance plans that are available and to take out an appropriate plan. All insurance, whether for human or pet, needs to be carefully researched. Mine costs me a few cups of coffee a week and these were easy to give up," she says.
"I was so very fortunate to have had, and still have, pet insurance. The fact that I could just easily and without hesitation get the best attention for my special family member gave me great peace of mind."
Insurance by the numbers
Five per cent of Australian pet owners have insurance. Britain has the second-highest level of pet insurance in the world (23 per cent),behind Sweden. It is estimated that 48 per cent of all Swedish pet owners have pet insurance.
Seventy-four per cent of Australians say that taking care of their pet is one of their highest priorities
Eighty-six per cent call their pet a member of the family
One in five (20 per cent) cat and dog owners say they would consider putting their pet down if faced with an unexpected vet bill of more than $1500.
Six in 10 (60 per cent) owners state they would not have the funds immediately available if faced with a $1500 vet bill.
One in five (20 per cent) owners spend most of their pet-allocated funds making their pets look pretty, buying accessories such as leads, coats and costumes.
Woolworths Pet Insurance 2013 survey, study conducted by Galaxy Research among a representative sample of 1015 Australian respondents.
You need to look after your pooch's health - check out our all-new
DOGSLife Directory