August 11th, 2008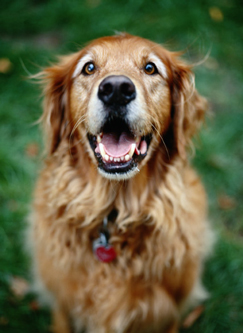 In the chaos surrounding disaster, its easy for pets to become lost or injured. Rachel Belshaw investigates what to do when natural disasters and pets mix.
Disaster can strike at any time and it can be a very scary and stressful time for both pets and their owners. It is, therefore, a good idea to have a prepared plan of action in the event that you must evacuate your home or live without certain facilities for an extended period of time.
Hurricane Dean
Recently, in Kingston, Jamaica, Hurricane Dean devastated and destroyed the lives and homes of many. Some pets, with nowhere to go, were found starving, guarding the ruins of their former homes, waiting for owners, some of which may never return. Others were left to roam while their owners fled, leaving them subject to abuse and disease. This emphasises the need for owners to prepare themselves and their pets for disaster.
In the case of Hurricane Dean, the World Society for the Protection of Animals (WSPA) was able to provide a relief program, including shelter, food, water and veterinary care. These people, says Jordan Burke from WSPA, are disaster relief professionals.
They are commonly animal welfare professionals, who have gone on to specialise in emergency co-ordination, as would be the case with humanitarian charities, such as the Red Cross, Burke tells Dogs Life. Vets are a vital part of the emergency response, as are vet nurses. Local animal-welfare staff in countries worldwide participate and are also vital in assisting with animal handling and providing shelter.
The situation in Jamaica highlights the importance of being prepared for disasters. WSPA is currently developing a public awareness and education campaign for Jamaica. This campaign will be about disaster preparedness, which is shaping as the best way to reduce the suffering of pets and livestock when disaster strikes. Having a disaster plan is essential, particularly in areas that are affected on a frequent basis, Burke explains.
Disaster plans
Some local governments and organisations provide disaster plans for their communities. Check with your local council, emergency service, RSPCA, veterinarian and state government to find out about disaster programs in your area.
DogsNSWs disaster plan, a combined effort between DogsNSW, local councils and volunteers, provides information and accommodation for its members in the event of a disaster. When disaster strikes, DogsNSW liaison officer Alan Candlish checks through a list of members and attempts contact to ensure their safety and/or organise temporary accommodation.
In another initiative of the program, Candlish monitors road closures, fire information, maps and evacuation notices, as well as the DogsNSW website, for notices from members of their whereabouts and plans. With this plan and the website in place, Candlish says, I believe DogsNSW will be prepared for its members in the event of disaster.
Preparing for disaster
Some disasters can strike so suddenly, there is little or no warning. Floods and earthquakes have proven to be the most common and most dangerous for pets and other animals, Burke says. Both can occur quite suddenly and give pet owners little time to prepare by collecting their pets and moving them to a safe area.
You don't need to be a disaster professional to prepare for disaster. Dogs Life shares some tips on what you can do to ensure your pet is kept safe.
Have a safe place to take your pets. Dog kennels, away from danger, may be able to take on your pet. For this, you will need to ensure that you have all medical and vaccination records with you. Other safe havens may include a friend or family members home. DogsNSW, in conjunction with volunteers, provides a program where members can seek refuge for their pet with other members.
Assemble a portable pet emergency kit. Even if there aren't any disaster warnings, it is a good idea to make up an emergency kit (see boxes of information).
Know what to do when disaster approaches. Warnings may be issued early. At the first hint of disaster, act to protect your pet, Burke advises. Make emergency-shelter arrangements early, just in case you need to make a quick evacuation, and check disaster-kit supplies are ready.
Bring all pets indoors. To avoid a chase or search for your animals, its a good idea to have them inside until the immediate danger of disaster subsides and to make a quick exit if need be.
Have up-to-date identification. Pets can easily become lost in the chaos surrounding disaster. Ensure they are wearing collars that are securely fastened, with up-to-date information. Burke also suggests attaching the phone number and address of your temporary shelter or a friend or relative outside the disaster area. Microchip information should also be current.
Devise an emergency plan. Jane Speechley from the RSPCA says all pet owners, regardless of whether they are in a disaster-prone area or not, should have an emergency plan in place. An emergency plan is a set of clear steps for the family to take in case of emergency everyone should be aware of their role and responsibilities, and this plan should be practised regularly, just like a fire drill, Speechley explains.
As part of the emergency plan, one member should be given the responsibility of caring for the pet. Each pet should have one designated carer.
Use door stickers. The RSPCA sells stickers specifically designed for emergency situations. On this sticker, details of your pets can be left so emergency workers, such as fire brigade and state emergency service personnel, can easily locate your animals. Stickers can be purchased from the RSPCA.
Heed evacuation calls. Planning ahead will help to ensure both you and your pets are safe in an emergency situation. It is extremely important that you listen to any advice or instructions given by emergency personnel.
In the wake of disaster
It is important to know what to do once the disaster has passed, as there are still dangers to your pet. Some things to do include:
Take a close look at the areas inside and outside of your home, checking for hazards, such as sharp objects, dangerous materials, wildlife, contaminated water and fallen power lines. Familiar landmarks and scents may have changed, causing confusion for your pet.
If your dog has gone without food for a long period, introduce food with small servings and work up to full portions.
Go to animal shelters daily for lost animals. Physically going to the shelters is important, as descriptions are very subjective and can vary enormously plus, the chances are your local pound or animal shelter is struggling to cope with the disaster as well, Speechley says.
Post notices and let your neighbours and local veterinarians know of any lost animals.
Emergency kit
What to keep on hand for your dog in case of an emergency:
Food
Fresh water
A spare collar
Leash, harness or carrier
Medications
Medical records
A list of phone numbers, including the number for your vet, local animal welfare agencyCurrent photo of your dog, in case it gets lost
Preventing disasters – in case of fire
Superintendent Steve Pearce, the assistant director for community risk for NSW Fire Brigades, shares some tips to prevent disasters at home with your pets, and what to do in case of fire:
Never leave candles unattended in the home when you have pets inside, as there is a chance they will bump the candles from their positions and possibly cause a fire.
Be vigilant if drying clothes in front of a heater ensure your pets don't bump them onto the heater.
Never leave electric cabling exposed that a dog may be tempted to chew on. This may lead to the integrity of the cabling being compromised and cause a fire.
Plan on how you will transport your pet in the event of a fire.
It is important that once you evacuate your home, you stay out. Do not re-enter to search for missing pets. Inform the firefighters when they arrive of any missing pets.
The NSW Fire Brigades website provides a home-fire escape plan on its website at www.fire.nsw.gov.au
You need to look after your pooch's health - check out our all-new
DOGSLife Directory