November 26th, 2008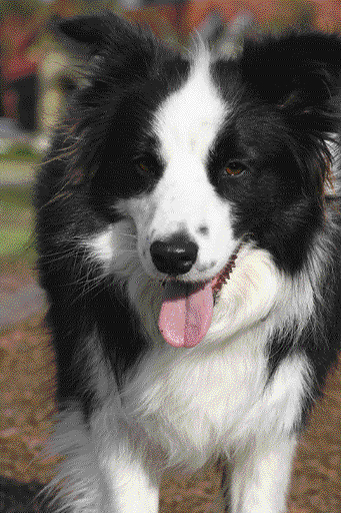 Michelle Minehan takes a look at the messy subject of dog poo disposal.
Dogs Life is going to finally separate myth from fact to discover what is best for families wanting an environmentally friendly solution to this reality of living with dogs, and the subject of dog poo disposal. We've all been told at some stage or another what to do, or what not to do, with our dogs' faeces. Unfortunately, many of us have been doing the wrong thing for years.
Dog poo disposal myths
One of the most common myths relating to dog poo disposal is that its OK to bury the poo in your garden. This is incorrect as it can actually take one year for faeces to disintegrate into the soil.
Mandy Marino is the waste minimisation coordinator at Sutherland Shire Council and she says many dog owners enquire about disposing of their animals faeces.
"We get asked this question all the time," she says. "People are really interested in what they can do to solve the problem." Mandy says compost bins and worm farms are the best solution, however it is not advisable to dispose of the poo in garden waste bins.
"We send all the shires garden waste bins to Lucas Heights," says Mandy. "They prefer the dog poo not to be in the garden waste bins as it decomposes at a much faster rate then normal waste."
The Sutherland Shire Council, along with many other NSW councils, runs a free course for shire residents called Earth Works, which helps people learn about composting and offers easier, simpler solutions.
"The course gives people the knowledge and ability to set up a system in their own home," she says. "We also give them a free composting bin or worm farm to take home and set up."
The course is a fantastic way to learn about composting. It offers quick, safe and money-efficient ways to get rid of your dogs poo along with other household waste. If you are interested in the course, call the Sutherland Shire Council or your closest council for details. Its well worth it, and if you are a Shire resident you get to take home a free composting bin or worm farm.
"Its so popular we are booked up until next year," adds Mandy.
Worm farms
Worm farms are great for normal waste and dog poo is certainly no different. Worm farms can dispose of your dogs poo without the need for chemicals and products. A worm farm is also environmentally friendly, cheap, efficient and a reliable method of dog poo disposal.
"We strongly recommend worm farms," says Mandy. "All-round, they are great for the environment and they take no effort to set up or use."
Not only will a worm farm solve all your pet poo problems, it will also solve another major problem dog hair! Worms thrive on both the poo and the hair so they can take care of the two major pet problems at once.
A warning, though. If you do use a worm farm, be careful not to put dog poo in there shortly after worming your dogs as this will actually kill the worms!
Poo removers
In Australia we are always quick to adopt trends from around the world and when it comes to our pets its no different. Everyone is familiar with pet sitters and dog walkers and now there is a growing trend that is proving quite popular in the United States and Europe poo removers! Many people may find this service very handy as they never have to take the bad with the good again!
Many people think it is lazy to pay someone to visit your place and remove your pets waste, however many of us lead extremely busy lives and would rather be playing with our dogs instead of cleaning up after them. Not only that, this service is sure to prevent many household arguments over whose turn it is to clean up after Fido.
"We used to run a similar service in the Shire, picking up dog poo from the local pound," says Mandy. "Ultimately we decided that it was better in the long run to stop as it was a waste of fuel and money when people can just take care of the problem simply and cheaply at home. When you weigh up the pros and cons, the former definitely outweighs the cons," she adds. "The environment is a big factor because the poo and the consumption of petrol were both doing harm to the environment."
Poop Butler is the largest pooper-scooper service in the world. Their director, Todd, says the greatest hill they have to climb in the industry is awareness.
"Pet owners continue to be in the dark about the growing availability of this niche pet care service," says Todd. "It is such a shame considering how popular it is amongst people who are aware of it".
Todd says most major American and Canadian metropolitan cities have a contractor nearby providing this canine cleaning service, "yet few secure the services of a professional pooper-scooper simply because they are not aware that there are companies at the ready. Like having a maid or lawn service, picking up after pets has, in recent years, proven equally valuable to the busy family on the go", says Todd. "Its also important for the family already overwhelmed with life's more important chores like carting the kids around town to soccer practice and dentist appointments."
Todd's advice is to leave the dooty duty to the pros especially when you don't have a moment to spare and you still want to give your pet the very best in hygienic cleanliness. People like the Poop Butler in the United States say the convenience and reliability of poo removalists outweighs all of the negativity.
"Most people decide to hire a pooper scooper service because they simply don't have any time to keep up with the disposal of their pets waste."
Todd says dog owners with kids are big fans of poop removalists because "if they have kids that play in the yard where the dog lives it can become quite messy". Leaving poo in the backyard where it cannot properly disintegrate can become very unsightly and unhygienic. For those reasons it makes sense to have a poo management system set up in your home, whether it be a roster, a poo service or investing in a compost bin.
Summary
Many people do prefer the Do-It-Yourself system when it comes to dog poo disposal and it is easy and cost efficient to set up their own waste removal system. Without doubt, worm farms and compost bins, as opposed to normal garbage bins or plastic bags, are the best way to environmentally and efficiently remove pets mess. Worms thrive on the poo and the hair, so if you haven't thought about this solution before, why not give it a go. Your garden will love you for it.
Its simple to set up a compost bin or worm farm at home but if you have questions or would like further advice, contact your local council or compost bin provider.
The environment
With the environment suffering every day as a result of our actions, there are a few things dog owners can do (in the poo department) that can help:
Only use biodegradable poo bags when out walking.
Get a compost bin and put your dogs poo to good work!
Dont throw your dogs smelly business in your normal bin in a plastic bag.
Use a shovel to pick up pooch's poo and dispose of it correctly (or in the dustbin without a plastic bag).
Dont allow your dogs waste to be washed down drains.
PICK UP AFTER YOUR POOCH especially when out and about.
Think about environmentally friendly poo solutions like worms, beetles and compost bins.
You need to look after your pooch's health - check out our all-new
DOGSLife Directory