August 8th, 2014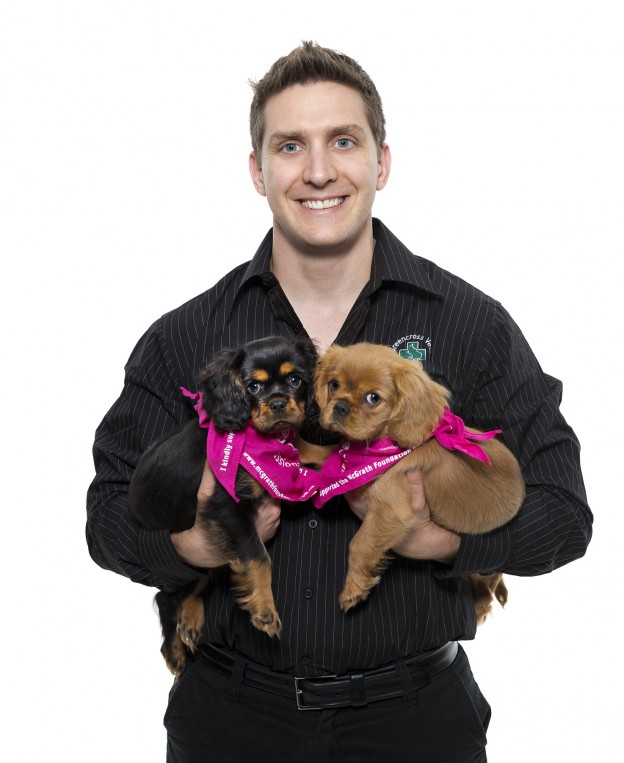 The dreaded "C" word is something no canine owner ever wants to hear, but a cancer diagnosis doesn't mean a death sentence for your pooch. Tim Falk investigates what cancer can mean for you and your dog.
When Bianca Russell's 11-year-old Labrador Ruthie was diagnosed with leukaemia, Russell immediately assumed the worst. "I thought that was it," she says. "I thought cancer meant she'd have to be put down straight away, that her life was over. I didn't know there were treatment options available for dogs."
But Ruthie's diagnosis was far from a death sentence, and chemotherapy has since seen Ruthie's condition improve drastically. "It's almost like she has a new lease on life again," Russell says. "She's full of energy again and always has a smile on her face, is always getting into mischief. I never would have expected that to happen when she was first diagnosed."
Just like Russell, many pet owners mistakenly believe that a cancer diagnosis spells the end for their pet. But Dr Chris Lisowski, the vet director from Greencross Vets at Indooroopilly, points out that this isn't necessarily the case. "The term 'cancer' needs clarification, as it only refers to a malignant neoplasm (more commonly known as a tumour)," he explains. "'Malignant' means that there is the potential to spread through the body to other locations. 'Neoplasm' means new formation, and is used to classify a disorder of growth in which there is abnormal growth or division of cells. There are also benign neoplasms, which are classified by the fact that they do not spread through the body."
Unfortunately, tumours are quite common in dogs, but the frequency of diagnosis is dependent on where in the body they originate; the age, sex and breed of the animal; and environmental factors.
"Certain types of neoplasm are genetically driven and breed associated, such as bone tumours in large breed dogs like Rottweilers and Great Danes, mast cell tumours in Pugs and Shar Peis, and urinary bladder tumours in Scottish and West Highland White Terriers. Unfortunately, most breeds have a claim on a particular type of neoplasm that is more prevalent to them," Dr Lisowski says.
What to look for
Any lumps or bumps that develop on your pooch should be checked by a veterinarian under a microscope or sent to a pathologist to identify the growth. Some growths are less significant than others, but unless the cells are visualised a diagnosis cannot be given.
"Unfortunately there are no specific symptoms to look for in a dog that has an internal tumour," Dr Lisowski says. "There can be increased or decreased appetite, gastrointestinal issues, loss of body condition, lethargy, laboured breathing, coughing, enlarged abdomen, and many more symptoms. The symptom that a pet develops depends on the type of cancer, its size and its location. It is important to have a general health examination once every six months and yearly blood and urine analysis to screen for the subtle signs that a lesion might be developing.
"Don't wait to have a lump checked; early diagnosis and intervention is directly correlated to a favourable outcome. Also, nutrition provides the building blocks of life, and it is well known that our pets live longer on scientifically formulated premium diets," he continues.
Treatment options
The first priority for a pet receiving treatment for cancer is that they should feel better with the treatment than with the disease.
There are also many treatment options in oncology, with the most common forms of therapy in veterinary medicine being surgery, chemotherapy and radiation therapy. Often these are used in combination to get the best results.
"Diagnosis of neoplasm, whether it is benign or malignant, can make it seem like it is a death sentence — but this isn't necessarily true. Some neoplasms can be treated and managed very effectively," Dr Lisowski says.
And while the dreaded "C word" can sound like a very scary thing to us, it doesn't have the same effect on our furry friends. "It is also important to know that dogs live in the moment," Dr Lisowski explains. "They don't worry about yesterday, and they don't worry about tomorrow. Even with a terminal disease, they live every day to the fullest, and it is important that we are there for them when they need us, because they have always been there for us."
You need to look after your pooch's health - check out our all-new
DOGSLife Directory