November 12th, 2013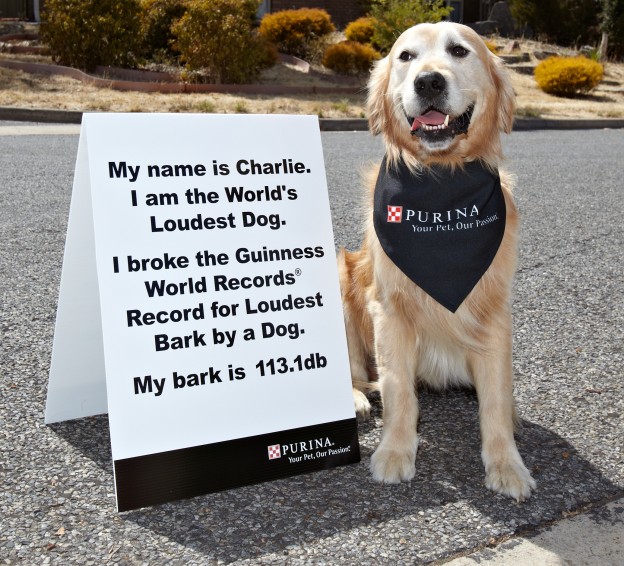 Does your dog bark at everything that moves? Here are some top tips that might help control dog barking, writes Kylie Baracz.
A barking dog is the most commonly reported problem councils face in Australia. It causes frustration for surrounding neighbours, and the owners themselves. Some owners may not even know their dog is barking as they are away when it occurs. So how do we control this behaviour and keep peace in the neighbourhood?
Dr Joanne Righetti has plenty of experience with troublesome pet problems. The animal behaviourist and author of Barking Problems Solved says you can control your dog's barking behaviour by teaching them to bark on command.
"Teaching a dog to bark on command is useful for several reasons. If you can teach your dog to bark, then you can teach them to be quiet, which is important for the peace and sanity of the dog owner and their neighbours," says Dr Righetti. "Some owners enjoy their dog having a warning bark (when a stranger is on their property, for instance) and dogs can be trained to give this."
Dr Righetti explains that barking can also be a sign of stress and says it is worth finding out the cause first. "Barking is annoying for people to listen to but it may also be a sign of stress in the dog so it is always worth working out why a dog is barking. Stress can include pain and discomfort or anxiety."
Why teach dogs to "speak" on command?
Any training you do with your dog, as long as it is a positive experience for both you and your dog, will help teach good manners and change their behaviour.
"Teaching your dog to bark on command will put this behaviour more in your charge and this may well reduce noisy behaviour. People also love this command, so you now have a 'party trick' to perform with your dog! Not only will your neighbours think your dog has good manners but also that you have, too," says Dr Righetti.
"Dog owners often expect their dog to know how to behave well, however, dogs behave the best way for dogs. If you do not like their behaviour, then you have to teach them an appropriate alternative way of behaving."
Time to teach your dog
To teach your dog to bark on command, Dr Righetti has some top tips:
Introduce a command: Wait until your dog is barking, arm yourself with lots of rewards, eg, small dog treats, and then introduce a command when you dog is barking.
The command should be a gesture, eg, tapping your fingers over your thumb and a vocal instruction, eg, "Speak". Of course, your dog is already barking so he will "obey". Reward their barking with a treat or whatever reward your dog loves.
Reward and repeat: Repeat this as many times as possible so your dog gets the message that you asking them to bark will bring them a reward.
Ask when quiet: Start asking them to bark by using the command when they are quiet and they should respond.
Introduce the quiet command: It is also useful at the same time, to introduce the "Quiet" command. When your dog stops barking, say "Quiet" or "Shh" and place your finger over your lips. Reward your dog for being quiet.
"Remember to practise this training at different times of day and in different locations," says Dr Righetti, "your dog needs to learn to respond at all times."
If you have a quiet dog, you may find it much harder to teach them to bark on command. You may need to set up situations where your dog is more likely to bark. Then again, if your dog is quiet, you may have no need to teach them to bark at all!
Did you know? Barking can be an extremely annoying canine behaviour, but it is one that humans have valued in our shared lives together. "Wild dogs do not bark. It is humans who have encouraged our dogs to bark and most owners value the warning bark. Few breeders are breeding for quieter dogs so therefore, barking is here to stay. Teaching a dog to bark put this behaviour more in our control, therefore potentially more useful and bearable in our increasingly urbanised society," says Dr Righetti.
Charlie — the world's loudest dog
Charlie, a six-year-old Golden Retriever amazed Australia by winning the Guinness World Record for the loudest bark. However at home, Charlie is quiet and well-behaved, and has learnt to bark on command.
Belinda Freebairn, owner of the record-holding pooch, says, "Charlie is a very well behaved dog. He has good manners as he lives inside most of the time. He is also very quiet at home and only normally barks when I ask him to."
Belinda and her family entered their beloved canine into Purina's World Record Attempt at the Adelaide's Bark in the Park event because they knew that although Charlie is a pleasant and good dog, he also has a big set of lungs on him — and a loud bark.
"I knew Charlie had a loud bark and he can 'speak' on command. Purina were looking for dogs that could bark on command for the attempt, so we all went along to the annual event at Rymill Park for a fun family day out with my three girls," says Belinda.
After just one bark — he hit 113.1 dB! Charlie became a star and a world record holder. So it was no surprise that the Freebairns were excited to find out Charlie was the loudest dog — all because they taught him early on to bark on command.
"We thought it was fantastic news that Charlie won! We were so surprised at first and of course very proud of our Charlie," says Belinda. "Teaching your dog to 'speak' on command works really well to stop them barking for no reason and means they only bark when you ask them to."
Now superstar Charlie can go back to his daily routine of swimming, going to the beach and collecting household items. "Charlie loves the beach and swimming and every time we come home he always brings us something like dirty socks or his favourite teddy; he is a true Golden Retriever for sure and we love him. [When we first met Charlie] we knew was he was super cute and would be a fantastic and loving pet for my three girls. He is like a brother to them and he thinks he is a big kid," says happy mum Belinda.
Did you know? Assistance Dogs are taught to bark when their owners need help, which in turn alerts the neighbours for a quick response.
Make sure your furry friend is always looked after at our
DOGSLife Directory