October 24th, 2016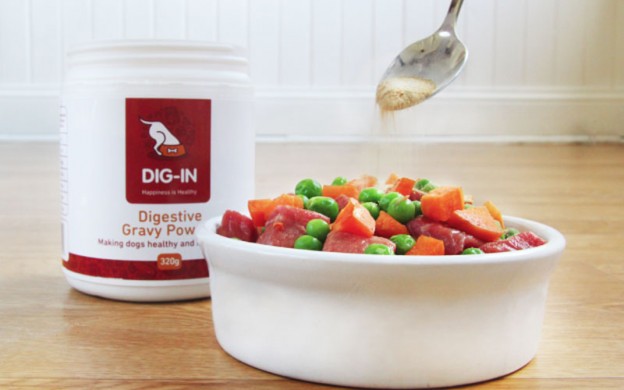 Improve your pooch's diet with Dig-In Digestive Gravy Powder, a 100-per-cent natural food-based health supplement that you simply add to your dog's dinner to fight the root cause of food allergies and improve digestive health at the same time.
Dig-In fights nasty bacteria in the digestive process to help build a stronger immune system and ease the common symptoms of food allergies, including itchy ears, skin irritation, poor coat quality and more. Scientifically developed and manufactured in Australia, Dig-In Digestive Gravy Powder also appeals to your dog's taste buds so it's a win/win situation for all.
For more information, visit dig-in.com.au
Dig-In Discount
Get 15 per cent off Dig-In Digestive Gravy Powder when you order online by entering the code 'doglover' at the checkout.