March 9th, 2017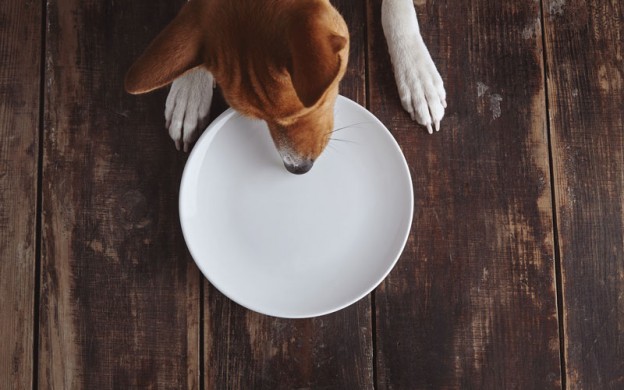 We all love to spoil our dogs at Christmas, but it's important to make sure your pooch doesn't have too much of a good thing. Tim Falk investigates how to prevent your pet from over-indulging these holidays.
Tis the season to be jolly …and to stuff your face with as many delicious treats as you can! That's the approach many of us like to take when the festive season rolls around each year. Unfortunately, our tendency to over-indulge at Christmas often spills over to our pets as well. From a tiny bit extra in your pet's bowl come dinnertime to a few tasty treats after Christmas lunch, all those little things you do to spoil your pooch at this time of year can quickly add up.
Dr Josie Gollan from Sydney's Animal Doctors clinic says that just like for humans, obesity is becoming a well-recognised and ever-increasing problem for the dogs of Australia. "A 2005 study performed by The University or Sydney and the RSPCA looking at pet obesity found that 33.5 per cent of the dogs studied were overweight and 7.6 per cent were obese. These numbers are likely to have risen," she says.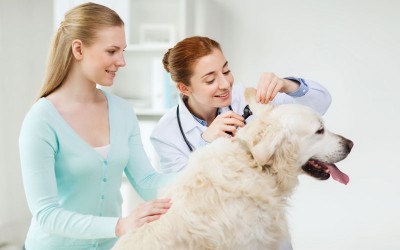 Maintaining a healthy weight
When it comes to obesity, as with so many other doggy health problems, prevention is much better than cure. Helping your dog maintain a healthy weight is an important responsibility for any dog owner, one that should be easy to manage.
There are two main factors to consider when it comes to keeping your dog at the right weight: diet and exercise. "The correct nutrition is absolutely crucial in keeping your dog at a healthy weight," Dr Josie says. "In an age of mass information, marketing and choice, it is easy to get overwhelmed with the decision. The easiest way to ensure your dog is being fed a good-quality food is to ask your local vet for a recommendation."
But while quality is crucial, it's also important that we remember to consider the quantity of the food you feed your dog. "When fed in excess, even good quality food will cause your dog to gain weight," Dr Josie explains. "Discussing quantities with your vet, consulting the feeding guide on the packet and using a measuring cup are the best ways to ensure you are feeding your dog the correct amount. Remember, if you like to give your dog treats during the day, these count as calories, too."
Exercise is also very important in preventing obesity and improving the general wellbeing of your dog. However, the exercise program should be tailored to your dog's specific needs. "An already obese dog, for example, should be slowly aiming to increase the duration and intensity of their exercise, whereas a healthy-weight-range dog should be looking to maintain their exercise regime," Dr Josie says.
"Similarly, if your dog already has a medical condition such as osteoarthritis, you should consult your vet about an exercise program that suits their needs. It is also important to remember that during prolonged times of reduced exercise such as injury or surgical recovery, change in circumstances or even poor weather, you should reduce the quantity of food to avoid weight gain."
This article was originally published in DOGSLife #141. Click here to subscribe to our pawsome magazine.
Make sure your furry friend is always looked after at our
DOGSLife Directory