January 15th, 2016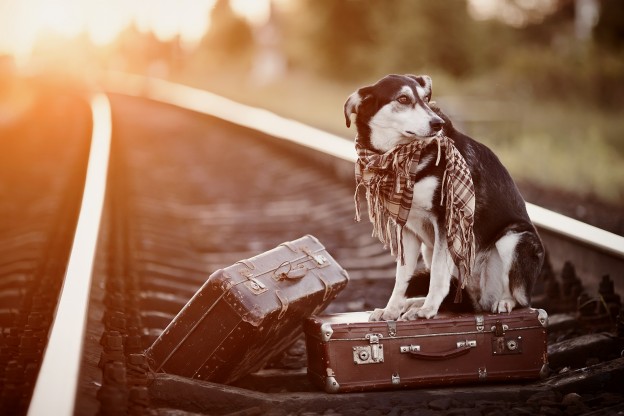 If you want to travel overseas safely and legally with your pet, you'll need to plan ahead and consider a range of factors. Tim Falk reports.
Earlier in 2015, two little dogs made big headlines in Australia and around the world. Pistol and Boo, the Yorkshire Terriers of Hollywood star Johnny Depp, found themselves in a whole lot of hot water when it was found that they had been illegally brought into the country. Against a backdrop of political point scoring, threats were thrown around about 10-year prison sentences, fines in excess of $300,000 and even the potential to have the two pooches put down. While this high-profile quarantine issue certainly filled column inches and news airtime, it also raised a broader question for dog lovers: how can you travel overseas safely and legally with your four-legged friend?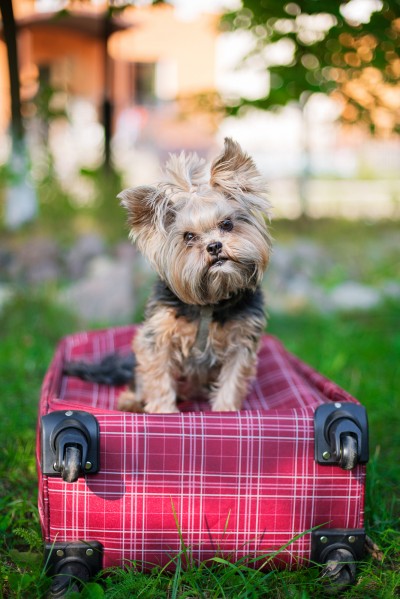 It ain't easy
The mere task of taking your dog out of Australia is no easy feat. You'll need to consider your destination and whether you plan to bring your dog back to Australia before you go.
The Australian Quarantine and Inspection Service (AQIS) is the agency charged with preventing exotic pests and diseases entering and leaving the country, so you'll need to enlist the services of an AQIS-accredited vet to ensure that your pooch ticks all the right boxes before leaving the country.
It's a legal requirement to have an Export Permit and a Health Certificate for any live animal you export from Australia, and a final veterinary inspection before export is also a must.
The best way to ensure that your dog can return to Australia in the shortest possible time frame is to have a rabies vaccination and Rabies Neutralising Antibody Titre (RNAT) test performed before you leave Australia.
Where to go?
According to leading travel search company KAYAK, the top destinations Aussies are searching on KAYAK.com.au are Los Angeles, New York City and Honolulu in the US, as well as London and Paris. Out of all these nations, France has the most pet-friendly hotels to choose from.
• Paris, France. France is a nation of dog lovers but you still have to ensure that the accommodation you choose allows pets. Pets are allowed in many places upon request, and the team at KAYAK recommend checking out Le Marceau Bastille or Hotel Le Pierre Arc de Triomphe.
• Los Angeles, USA. There are a number of high-quality hotels that allow pets in the US, including the Line Hotel in LA. It's important to make sure you do your research before booking and contact the hotel you select to notify them you want to stay with your pet and check the facilities on offer.
• London, UK. London has many great pet-friendly hotels, including South Place Hotel, but be sure to confirm their pet policy before booking.
Of course, the exact requirements for taking your pooch along for the ride vary in each country, so check with the relevant government department in each destination.
Prepping your pooch
Legal requirements aside, the safety and well-being of your dog must also be taken into account. "A general health check before travelling with your pet is a must," says Dr Joanna Paul from Doncaster Veterinary Hospital in Victoria.
"Your vet will check everything from nose to tail to ensure your pooch is as travel-ready as possible. They will also make sure vaccinations and parasite prevention are up to date. If there are any signs of health issues that could make travel risky, your vet may recommend further testing such as blood tests and urine analysis to further investigate," she says.
Taking your dog overseas is a complicated business, so for many people getting animal transport experts to take care of everything for you is the best approach. If you're taking an extended trip or moving overseas permanently, taking your dog is a must for any animal lover. But if you're just heading overseas for a short getaway, leaving your pooch with a friend or a trusted boarding kennel could be an easier and much less stressful option.
This story was originally published in the October issue of Dogs Life. Subscribe to the magazine here.
Here are just a few things that can make life with your dog a bit easier - see them now on our
DOGSLife Directory