April 3rd, 2017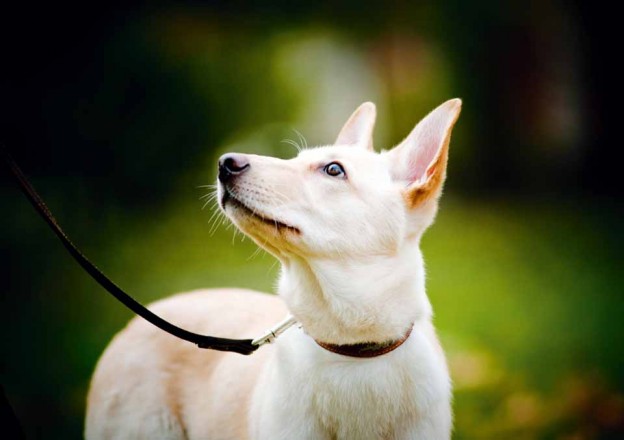 Finding the right dog trainer is critical if you want your dog to be on his best behaviour. Tim Falk reports
From coming when called to greeting strangers in a calm and relaxed manner, there are plenty of behaviours that every dog should know. If you're an experienced dog owner, you might be lucky enough to have all the training knowledge and skills you need to teach your dog exactly how to behave.
For many of us, however, and especially for first-time owners, we sometimes need some professional help when it comes to training our pets. If you want some extra assistance to ensure your playful pup, unruly adolescent or naughty adult dog turns into a well-behaved member of the family, you'll need to enlist the services of a professional dog trainer.
But as Tim Ring, dog trainer with the RSPCA School for Dogs in Queensland, explains, choosing a trainer is not as simple as just finding the closest business. "Animal training is complex enough on an empirical and scientific level. Now add in the emotional and marketing aspects of the business of dog training and you will see that choosing a trainer can mean the difference between a long and happy life for your pup, or frustration and anxiety for all involved," he says.
Sharon Nelson, a trainer from Melbourne's Manners for Paws Dog Training, says it's vital that you feel comfortable entrusting your dog to a particular person. "In the dog-training industry, personality plays a large role in clients feeling comfortable with a trainer and if you don't feel comfortable with the person giving you advice about your dog or the methods they use, you're less likely to engage their services," she explains.
Where to start
One of the first things you'll see on the websites and marketing material of any training business is the trainers' qualifications. However, Australia doesn't have any standards for dog trainers.
"Anyone can call themselves a dog trainer and start a dog-training business. There are no requirements to have done any formal training at all," Tim says.
Of course, there are plenty of courses for teaching people how to be dog trainers. "I've done many of these courses myself," he continues. "They are full of crucial information and teach many things that are best not taught through trial and error. Formal, theoretical learning is just part of being a good trainer. There is no one-size-fits-all course at this stage, and I doubt that there ever will be."
Having said that, it's worth checking to see if a trainer you're considering is qualified in dog behaviour and training. "Certificate III in Dog Behaviour and Training and Certificate IV in Companion Animals are the two main nationally recognised certifications," Sharon says.
"Together with formal qualifications, it's important to understand the experience the trainer has had. Do they only take obedience classes or do they have experience working with behaviour issues in dogs? These questions are important because behaviour modification is not about teaching your dog to sit or drop; it is far more involved and requires a skilled, knowledgeable and experienced trainer."
When you've found a few trainers that sound OK, take a look at their website to find out more about their experience, training methods and the services they offer. Sharon also recommends reading online reviews about the trainer, particularly any Facebook reviews as these can't be altered by page owners. "Generally, you'll get a sense of the type of trainer they are and you can then take the next step to discuss your needs for you and your dog before you make any final decisions about engaging their services," she says.
Question time
Before you select the right trainer to guide your pooch in his learning journey, you need to ask yourself what you hope to achieve. Tim explains that most of the outcomes for older dogs start from a place of negativity — "my dog barks too much" or "my dog barks when he plays" — while puppy owners will likely be thinking more in terms of what they want their dog to do, instead of what they don't want their dog to do.
"Are you having behavioural issues that need attention? If yes, then you will need a behaviourist — that is, someone who can assess the reasons behind the unwanted behaviours and assist you in making changes to replace these unwanted behaviours with wanted ones," Tim says.
"If you have a new pup that you want to teach how to sit, drop and walk on a lead, you will need a basic obedience trainer. These trainers usually have a set curriculum for increasing the instances of wanted behaviours. If your pup has been well socialised, this could take place in a group class or in your home, depending on your preference and budget."
However, before you choose a trainer, it's important to not only interrogate yourself, but also ask questions of the trainer. You need to find out as much as possible about their training methods, level of experience and what they can offer your pet. Sharon outlines a list of questions you may want to ask when interviewing prospective trainers:
What formal qualifications do you have in dog behaviour and training?
How many years have you been training?
Do you take obedience classes?
Do you conduct behaviour modification sessions for clients?
What methods do you use for training?
What will you do if the methods you are using don't seem to be working?
How will you assess my dog's behaviour?
What types of things do you consider before any training begins with a dog?
Making your decision
The final decision when choosing a dog trainer is entirely up to you. This is where you need to rely on your gut instinct.
"Intuition is a powerful thing," Tim says. "You will get a feeling that what a trainer is saying and what they are doing don't match up. If you get these feelings or if you just aren't making any progress, get a second opinion. Find someone whose answers give you more confidence."
He also points out that even if you find a trainer who works wonders with your dog in training sessions, remember that the trainer doesn't take your dog home — you do. "If they can show you how they are doing what they are doing and explain the process and purpose of why you need to do it, then not only have you found a good trainer for your dog, but you've also found a good trainer for you," Tim says.
There are also some trainers that should always be avoided. "Any training establishment that promotes abuse such as hitting or scaring dogs into submission should be avoided," Sharon says. "Do your homework before you engage with any trainer, make sure you know the answers to all the important questions before you entrust your dog with a stranger, and make sure you're comfortable with any training methods they use. If at any time you are not comfortable, take your dog and walk away."
The right trainer will teach you and your dog and give you the tools you need to succeed. And with regular, positive training, you and your pet will develop an unbreakable bond that will last a lifetime.
This article was originally published in DOGSLife #142. Click here to subscribe to our pawsome magazine.