November 2nd, 2016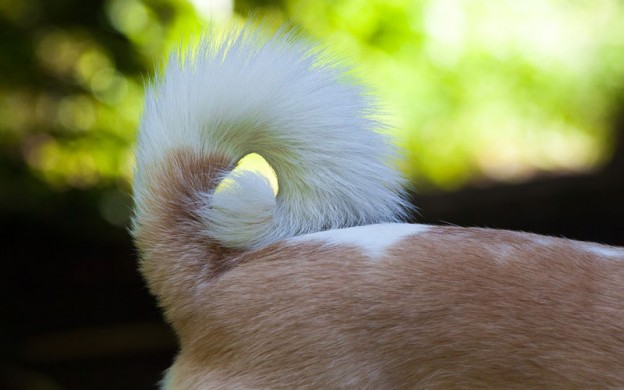 This fortnights poem is a reflection on dogs chasing their tail
Chase the tail
What's that thing I see?
Chasing after me
Long and brown
A little smelly
Somewhere down
Past my belly
Swishing around
Here and there
Back and forth
In the air
Hang on a minute
It never stops
Except when sleeping
It finally drops
I've heard of tails
Wagging in the sun
Maybe just maybe
Could that thing be one?
Jeanie Axton lives with her husband Nick, two dogs, two cats and three chickens in the beautiful South East of South Australian Mt Gambier, famously known for its Blue Lake. A secondary teacher at a local Lutheran College, Jeanie has been dabbling in the area of children nonsense poems for many years. She expresses the comedy in animal antics and in her poetry.
Jeanie's poems will be published to dogslife.com.au every fortnight.
Here are just a few things that can make life with your dog a bit easier - see them now on our
DOGSLife Directory