November 12th, 2016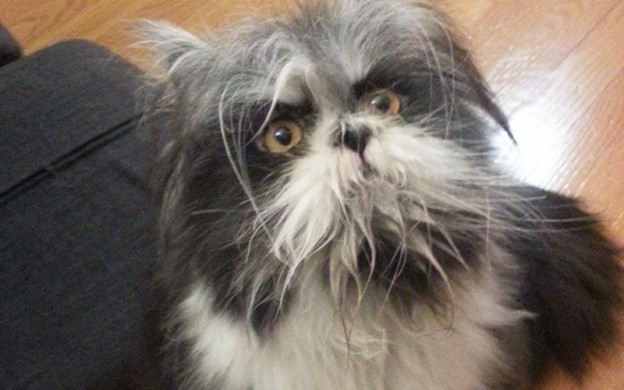 A photo of an unusual pet has confused social media users. 
Twitter user @1evilidiot shared a photo of his beloved pet with the caption "Her.– do you have a dog or a cat? me.– I don't know."
Social media users have shared the image more than 13,000 times, sparking a debate on whether the animal was in fact a cat or dog. Some users even guessed at an owl.
So, take a guess. Is this a photo of a dog or a cat?
.
.
Have you guessed?
.
.
.
.
Scroll down for the big reveal.
.
.
.
.
It's a cat!
Atchoum is a Persian cat who lives in Quebec, Canada and has hypertrichosis, a condition which causes excessive hair growth.
Atchoum has thousands of fans on his website, Instagram account and Facebook page.
Make sure your furry friend is always looked after at our
DOGSLife Directory