June 17th, 2016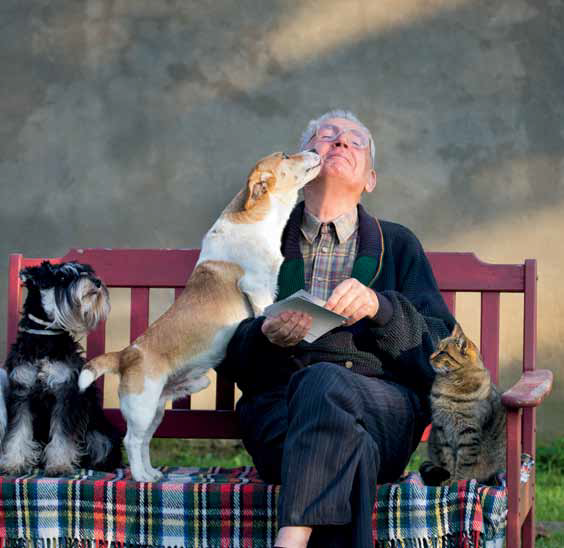 Owning a pet makes you feel good
Owning a pet gives you a natural high that cannot be compared — just ask the people from Petbarn, whose recent research states that pet
owners are more likely to laugh out loud about once a day or more (74 per cent) compared to non-pet owners (64 per cent). It's not just a case of the giggles that helps you feel good.  In this same study of its customers, Petbarn discovered that dog owners will meet an average of 2.3 people a month. Not only that, but 40 per cent of Aussie pet owners report they've become more active since introducing a new pet into their lives.
"It's pretty simple — you are much more likely to be active with a pet in your life," says Scott Charters, chief operating officer from Petbarn. Of course, this research comes as no surprise. It's also important to note how good pets are for morale, especially for those who live alone — they don't call them "man's best friend" for nothing.
If you really want to feel good about yourself, however, adopting a pet and saving its life is hard to beat. "Through our 90 Petbarn Adoption Centres across the country, we have helped save over 13,200 pet lives since our program began — and we like to think that we have also helped improve the lives of all the pet parents and families that have welcomed these pets into their homes," Scott says.
If you are considering getting a new member of the family, DOGSLife recommends:
Doing your research. Different dogs have different demands; find the right dog to suit your lifestyle.
Choosing to take home an animal when you have time. Easter can be a good period for this as many people have a few days or weeks off to help settle the new pet and get it used to its new home.
Taking into consideration the needs of any existing pets you may have and conduct all introductions slowly and with care.
Working with animals
You love your dog — it's why you read Dogs Life, right? So why not turn your love for all things canine into a day job? There are many possibilities for those looking to incorporate four-legged friends into their working life. Here are just some of the options available:
Veterinarian
Animal behaviourist
Groomer
Animal shelter assistant
Dog trainer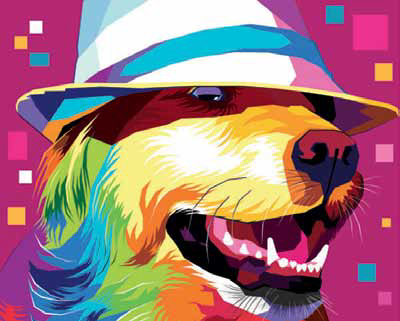 Pup Art
We have fallen head over paw for these fabulous creations from The Art of Gifting, which can turn photos of your pooches into beautifully illustrated works of art to hang at home. One of the most popular styles is the colourful Geo-Pop Portrait (pictured), where straight lines are coupled with vibrant colours to really make your pet portrait pop! Starting from $59.95 for unframed poster prints and $115 for ready-to-hang canvas art prints, it is a truly unique and affordable way to showcase man's best friend. With many other styles available and with lots of different sizing options, you can find anything for any taste or budget. For more information, visit artofgifting.com.au.
Make sure your furry friend is always looked after at our
DOGSLife Directory