April 14th, 2016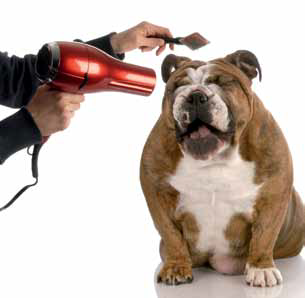 Time for change 
Would you like a change in your career pathway? We know you love animals (it's why you're reading this, right?), so why not incorporate them more into your every-day life? Sydney TAFE offers a range of animal care courses including zoo keeping, veterinary nursing, pet grooming and companion animal training and care. All courses have a number of delivery methods including online and face to face. There are many great career options out there for those interested in pursuing a career working with our four-legged friends.
The good news is, getting a job doing something you love is extremely easy – especially when you study with Sydney TAFE. Simply by completing their Certificate II in Animal Studies, the course available either online or at Sydney TAFE part-time or full-time, you could soon be working in one of these interesting roles:
• Animal care attendant
• Animal shelter attendant
• Kennel hand
• Cattery attendant
• Pet shop attendant
• Assistant dog groomer
This course is also a great gateway to other courses in animal studies, captive animals, veterinary nursing – the options are many. And all are presented to you by professionals who are still working in the in Industry, ensuring they're up-to-date with current standards. For more information, visit sydneytafe.edu.au.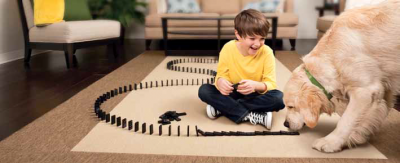 Understanding canine epilepsy
Most dog owners are unaware that dogs can have epilepsy until they experience their dog having a seizure (or fit), which occurs when there is a burst of excessive electrical activity in the brain. Epilepsy in dogs is generally first diagnosed when the dog is between one and six years of age, and is more common in Labradors, Golden Retrievers, Beagles, Border Collies and German Shepherds, although any breed can be affected. Most dogs that are diagnosed with epilepsy have primary epilepsy, where no underlying cause for the seizures is found. These dogs will be healthy and completely normal in all other respects. Unfortunately, there is no single test that can determine if your dog has primary epilepsy. Instead, your vet will run a series of tests to rule out other causes of seizures.
The good news is that there are effective treatments available to manage the seizures. Some older medications are associated with side effects such as sedation and increased appetite and thirst, and also require regular blood tests to monitor whether they are working. However, newer medications work in a more targeted way, which results in fewer side effects and less monitoring. If your dog has a seizure, make sure you book a check-up with your vet who will discuss the best course of action for you and your furry friend.
Easter treats
It's no secret that chocolate and dogs don't mix. Easter eggs contain theobromine, a compound found in cocoa and chocolate that can speed up your dog's body systems and prove fatal if taken in high quantities and left untreated.
Instead of treating your dog with chocolate this Easter, why not let it know you care in one of the following ways:
Provide an alternative treat. DOGSLife recommends all natural treats that are Australian-made, such as love'em's liver treats.
Take your pooch for an extra-long walk. Getting out and about will be good for your pet, and even better for your waistline after one too many Easter eggs.
Go on a picnic with your dog. Take some snacks for you, some snacks for your pooch, and enjoy some time in the great outdoors together. Why not bring along your dog's favourite toy for some fun and games outside the house?
Ensure your dog's vaccinations are up to date. The best way you can show your pet you care is by ensuring its health needs are met, and one very important component of that is ensuring your best friend doesn't get sick. Take your dog to your vet annually for a check-up and to update your vaccinations when necessary.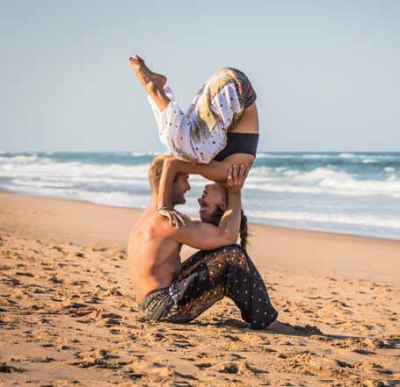 Zen with a difference
Here at DOGSLife it may come as a surprise to you to know that we like dogs. I know — who would have thought it? Something else that takes our fancy, however, are comfortable pants, so when we heard about the yoga pants from Bohemian Island, dubbed #ComfiestPantsOnThePlanet by wearers, we were more than interested — we were desperate to put these to the test!
These pants are very comfortable. While the lovely people at Bohemian Island suggest you wear them to yoga, around the house, or even as pyjamas, we also found them useful for afternoon beach walks with the dogs, morning street walks with the dogs, midday ball play sessions with the dogs … in fact, they even seemed to make picking up the dog mess in the yard a little easier! While that might seem like a pretty tall statement, it's true!
You see, 10 per cent of sales from Bohemian Island go to the Soi Dog Foundation, a group focused on improving animal welfare for some of the 30,000 stray dogs living on Phuket Island and stopping the dog meat trade. If you'd like to feel pretty good about yourself (and comfy too!), visit bohemianisland.com.
Make sure your furry friend is always looked after at our
DOGSLife Directory