August 21st, 2015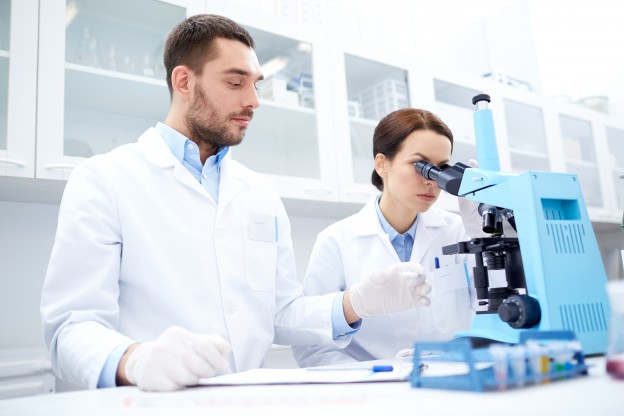 Quality over quantity
Recent research from the University of Kentucky has found dogs prefer a small amount of tasty treats over a large amount of "boring" ones.
Scientists conducted the test by feeding baby carrots and cheese to dogs of various breeds. The results of this test showed that 90 per cent of them bypassed a larger quantity of carrots for the smaller, yet tastier cheese option. They say this proves that dogs are able to judge the average quality of something against the quantity of alternatives. So next time you treat your pet, make sure they get a small serving of a tasty snack!
Suds up!
Underwater Dogs, an all-Australian start-up company, has launched, offering professionally formulated, soap-free and pH-balanced hair care products for your dog. Containing naturally soothing, conditioning and revitalising ingredients, the products' delicious coconut and gelato-fresh citrus fragrances will calm even the most playful pup. To find out more, visit uwdogs.com.
Genetic code cracked for killer roundworm
For the first time, scientists have sequenced the genetic code of Toxocara canis, a roundworm that causes disease in humans and animals, paving the way for new drugs, vaccines and diagnostic tests.*
This parasite causes the disease toxocariasis that mainly affects young children. It can also be fatal to young puppies, especially if untreated, as hundreds of worms (up to 15cm in length) can pack out the entire small intestines.
*The international study was published online in the journal Nature Communications, and was led by the University of Melbourne and included the Chinese Academy of Agricultural Sciences (CAAS), BGI-Shenzhen, California Institute of Technology and Monash University.
Get your groom on!
Two of Australia's top dog groomers have again gained places on Groom Team Australia — the national team that will compete for international grooming honours in Milan, Italy, from 24th-25th October.
There are only five much-coveted places on Groom Team Australia and two of the groomers from Spa Bark Dog Grooming & Spa in Moonee Ponds, Victoria, have made the grade.
For Jess Steen, it's her third time on the team. "This means the world to me," says Steen. "This is like being accepted onto the Australian Olympic team if you are a high-performance athlete. It's recognition that all of my hard work has paid off!"
Also on the team is Melanie Newman, international-certified Master Groomer and owner of Spa Bark, which was recently awarded Salon of the Year at groomFest, where the Groom Team selection took place.
The Australian team will compete against almost 20 countries from around the globe to take out the international title. Australia has placed in the top six in previous year, but continues to aim higher.
To help the team with their fundraising, visit the Spa Bark Facebook page, facebook.com/SpaBarkDogGrooming.
GPS tech to help pets
Collars with GPS technology have been found* to help vets track movement in dogs diagnosed with osteoarthritis.
The vets from the University of Edinburgh's Royal School of Veterinary Studies used the collars to monitor healthy dogs and dogs with arthritis while they were on walks.
They found that dogs with osteoarthritis could run as fast as healthy dogs but their acceleration and deceleration were significantly affected by their condition. When the animals were treated with an anti-inflammatory painkiller (Carprofen), their performance was restored to a level comparable with healthy dogs for most of the measures taken.
*The research is published today in the journal PLOS ONE and was funded by the PetPlan Charitable Trust. For more on PetPlan, visit www.petplan.com.au.
315
The amount of parvovirus cases recorded in Australia in the first three months of 2015, according to the Disease Watchdog (diseasewatchdog.org).
This shocking figure includes 170 cases in NSW and 60 cases in Qld. "Of those cases that were treated, unfortunately 53 per cent died or were euthanased. But this doesn't have to be the case. There's a simple solution to preventing dogs from contracting the disease," says Dr Michael O'Donoghue, AVA Queensland Division President.
Dr O'Donoghue recommends all puppies from six weeks of age should be vaccinated against parvovirus and other canine diseases. Follow-up vaccinations are also required and your vet can advise on what's best in your area.
Parvovirus is highly contagious and is spread by oral or nasal contact with contaminated faeces, a contaminated environment or contaminated objects. It's extremely resistant to the environment and can survive on objects like clothing, shoes and the floor for five months or longer.
It pays to be polite
Dr Karen Davies from Direct Vet Services has some top tips for pet owners to lessen the occurrence of bad-mannered behaviour in their furry friends. These include:
• Providing activity and stimulation through feeding toys rather than using a traditional food bowl
• Desensitisation programs for those pets with noise phobias
• Pheromone (scent hormone) products that reduce stress levels and promote a sense of calm
• Obtaining some self-help tip sheets from vets which explain how to manage bad manners
For more information on how owners can improve the manners of their pets, contact Dr Davies on (03) 9369 1822 or visit directvetservices.com.au.
Make sure your furry friend is always looked after at our
DOGSLife Directory