December 1st, 2015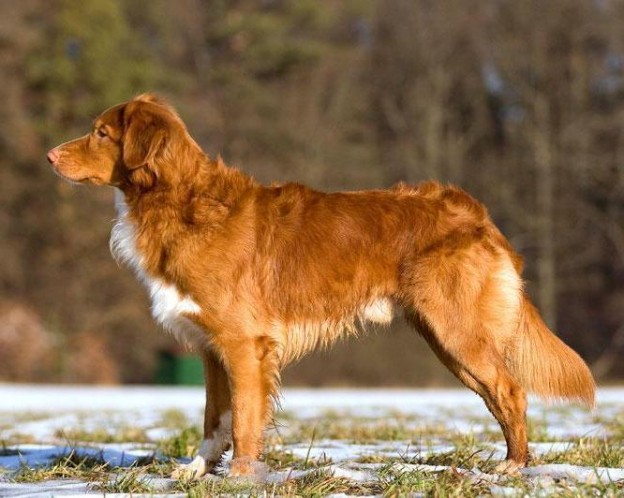 The Nova Scotia Duck Tolling Retriever is an active breed, first bred back in the 19th Century for their ability to lure and capture water birds. Today the breed can be found winning dog shows and playing the role of trusted and loyal companion to human families. The Nova Scotia is characterised by its webbed feet and feathered tail.
Facts
Personality: The Nova Scotia is a very intelligent breed and will excel at obedience and behavioural training. The breed's hunting instincts may cause them to chase other animals but socialisation at a young age will help them behave.
A great dog for: An active family with lots of space.
Favourite activities: Swimming, playing fetch, retrieving, socialising and staying active.
Backyard requirements: The Nova Scotia Duck Tolling Retriever needs to keep active to avoid bad behaviours such as digging. A large backyard with lots of open space will provide the breed with room to grow and run. The breed's shedding coat and medium size make it a messy dog to keep indoors.
Breed Care
Grooming: The waterproof coat and dense undercoat of the Nova Scotia needs to be brushed regularly, especially during times of moulting. Trimming around the ears and feet may also be required occasionally.
Want more articles like this? Subscribe to Dogs Life Magazine
Love our breeds? Find your new best friend on our
DOGSLife Directory