October 3rd, 2017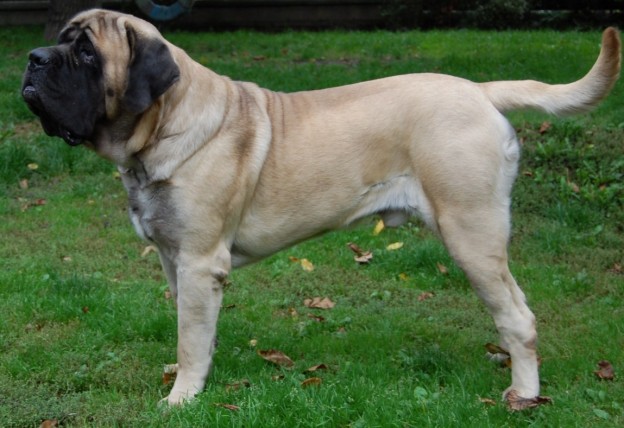 Also known as Old English Mastiff, the English Mastiff is a dignified, quiet and calm breed who craves companionship.
Depicted in Ancient Egyptian art, the English Mastiff is one of the oldest and largest dog breeds. Their size alone is enough to dominate and is their only watchdog trait.
Facts
Personality: This lovable dog craves attention. Often called the gentle giant, these guys love to lean up against your legs for a pat and attention. Although the breed are intelligent, they need patience when trained at a young age. They excel at training and consider the human the leader, however they tend to be stubborn.
A great dog for: The gentle giant is docile in nature and doesn't bark much. They are perfect for families with children and space.
Favourite activities: Regular, daily walks, sleeping and lazing around.
Backyard requirements: As a large built breed, the Mastiff needs its space. A large backyard is a must so they have room to stretch their body. Avoid having the m in the house if you want to maintain a clean and tidy space, as they can be known to drool and slobber!
Breed Care
Grooming: The English Mastiff's short coat requires little grooming and sheds moderately. Weekly grooming of the coat is recommended.
The Mastiff Club of Victoria is the only breed-specific Mastiff Club in Australia. Find out more at mastiff.com.au.
Love our breeds? Find your new best friend on our
DOGSLife Directory