September 29th, 2015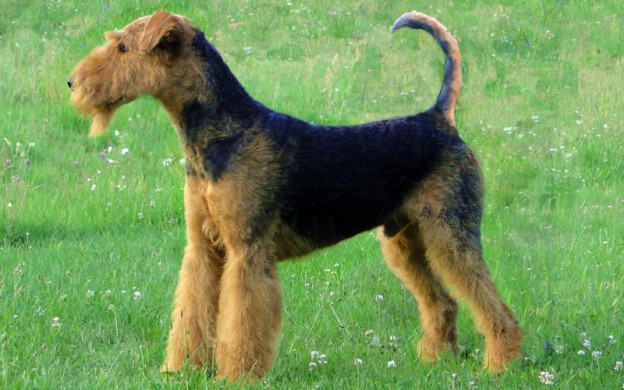 The wonderful Airedale Terrier has heads turning and hearts melting. No wonder this gorgeous breed is winning the praises of thousands across the globe. By Lauren Nethercote.
Facts
Personality: A fun-loving, loyal and very sweet breed that adores its family and will happily take all the affection it can get.
Favourite activities: Spending time with the family is top of the list for this pooch. The Airedale will also enjoy a daily outing — be it in the car or going for a walk.
Watchdog qualities: This canine makes an excellent watchdog and will bravely alert you to anyone who approaches your property.
Backyard requirements: This breed will happily exercise in a good-size yard, but will enjoy a daily walk. It needs to be included in family activities and loves spending time in the house.
Hereditary diseases: The Airedale is a hardy breed with few hereditary diseases. Things to watch out for are hip dysplasia and possible dry skin. Buying from a reputable breeder will reduce the chances of getting a pup with health problems.
Care of the breed
Daily: Fresh water and a well-balanced diet. Enjoys a daily walk or run in a good-size backyard.
Weekly: A good weekly comb will help keep the coat free from mats.
Monthly: Regular nail trimming and ear cleaning.
Other: Gastrointestinal worming every three months for adults, more frequently for puppies, heartworming and vaccinations.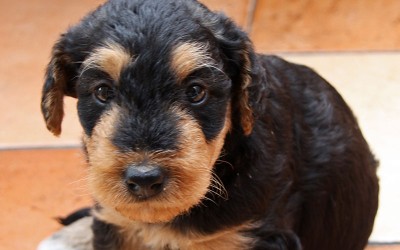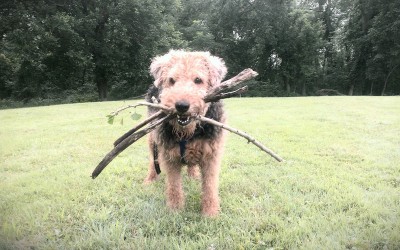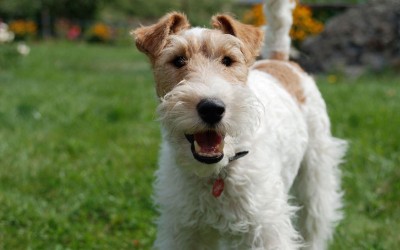 Love our breeds? Find your new best friend on our
DOGSLife Directory