September 17th, 2015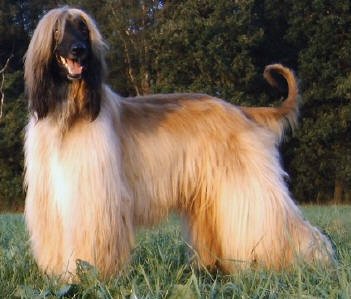 The Afghan hailing from, you guessed it, Afghanistan, is one of the oldest dog breeds in the world. The breed is characterized by  their silky coat, exotic and long face and thin build. It's no wonder the Afghan is a contender in top show-dog competitions. Standing tall, proud and with more elegance than any other dog, the Afghan is one of the most prestigious breeds.
Facts
Personality: With great affection and loyalty to their owners, the Afghan is very good people-orientated dog. They are a very social breed and love to be included in the family, both indoors and outdoors. Without an active social life the breed can become introverted, leading to various health risks later in life.
A great dog for: The Afghan hound is a great dog for families, especially those with young children. Their high energy levels make them playful and active but they will take a lot of patience to be trained. They can often become shy or spooked if pushed too hard.
Favourite activities: The active hound loves walking, running and staying active. You'll need to be committed to a daily walk of at least half a mile in the morning and night.
Backyard requirements: Although the breed is being introduced into apartment living, a medium to large sized backyard is still recommended for this active breed. Happy indoors, the large dogs do need their space and exercise.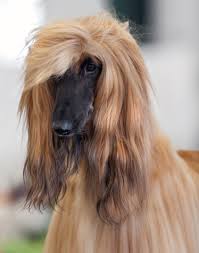 Breed Care
Grooming: The Afghan's coat needs to be groomed daily and bathed at least once a month to avoid discomfort. As puppies shed their coat to make way for their new one, extra care will be needed to avoid tangling of the coats.
Love our breeds? Find your new best friend on our
DOGSLife Directory