August 29th, 2014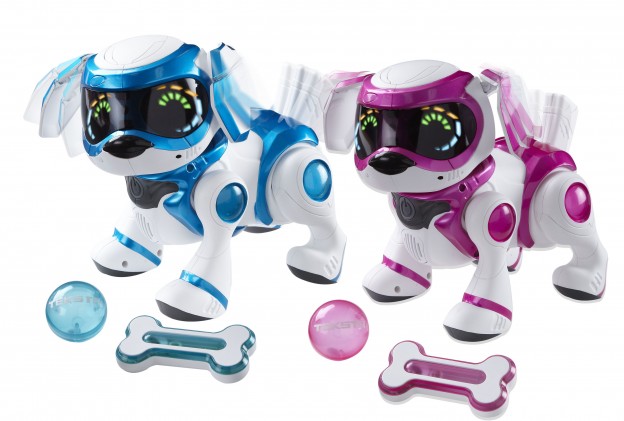 Your new lovable, affectionate and playful best friend! Tekno Puppy is the amazing robotic puppy that walks, barks, cries and wags. Clever Tekno Puppy obeys your commands, recognises hand gestures and responds to touch and sound. Watch as puppy''s expressive eyes light up when you play. The puppy gets smarter as you spend more time with it;, train your puppy well and it will even complete an amazing 360- degree backflip trick that defies gravity! Playtime ball and bone are included. Tekno Puppy is available in pink or blue, out now exclusively at Big W.
Dogs Life has two Tekno Puppies to give away to our Kids Club members.
**To enter, email us at dogslife@universalmagazines.com.au and tell us in 25 words or less why you would like one. Don't forget to let us know which colour you would like!**
Please remember to sign in and update the Contact Info for Competition section and read the Condition of Entry before entering.
For more great ideas, visit our
DOGSLife Directory