June 19th, 2017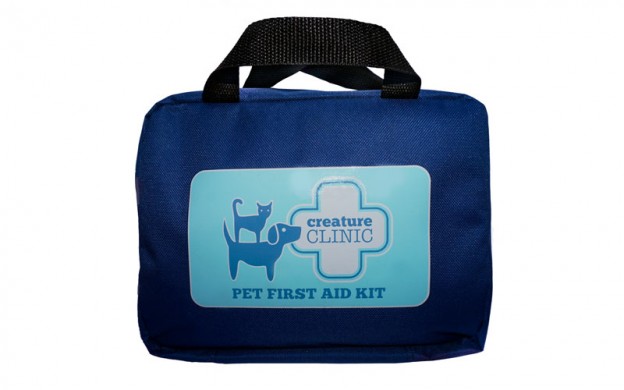 Keep your pet prepared for any emergency with the Pet First Aid Kit, available now from Creature Clinic. This kit comes complete with all the essentials you need to assist your pet in a time of need, including a syringe, antibiotic ointment, thermometer, disposable gloves, bandages, iodine, saline, thermal blanket and tick remover.
Best of all, it also comes with a handy pet first-aid manual that provides simple step-by-step instructions to help you work out what you should do in case of a pet emergency. Created by vet expert Dr Joanna Paul, this super-handy kit is a must for your arsenal.
The Pet First Aid Kit is available now from Creature Clinic's website. For more information, visit creatureclinic.com
Competition closes June 29, 2017. Winners are drawn on July 6, 2017
Please remember to sign in and update the Contact Info for Competition section and read the Condition of Entry before entering.
For more great ideas, visit our
DOGSLife Directory