October 21st, 2013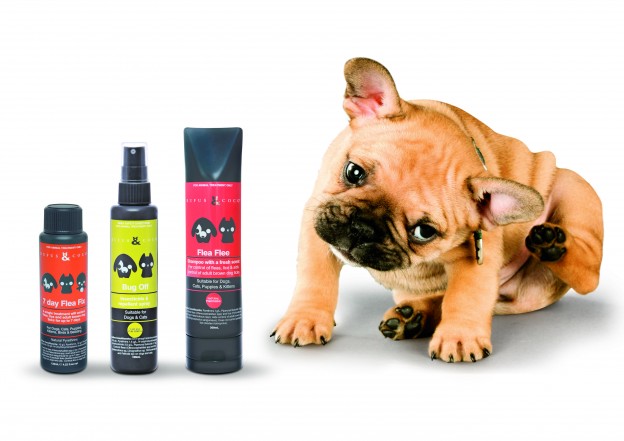 COMPETITION CLOSED
Rufus & Coco has developed a range of pet care products containing natural pyrethrins that easily and effectively eradicate fleas, repel insects and control lice without the use of harsh chemicals. New to the range is the 7 Day Flea Fix, a natural concentrated treatment rinse that controls fleas, lice and adult brown dog ticks for up to seven days. Suitable for use in a hydro bath, as a rinse, dip or spray, and applied diluted, a single treatment can prevent the attachment of ticks for up to seven days on cats and dogs and is safe for use on puppies (as young as six weeks of age) and bedding. It is alcohol and solvent free, bio-degradable and proudly Australian-made in strict laboratory conditions. For more information, visit www.rufusandcoco.com.au
Dogs Life has four packs to giveaway, which include the 7 Day Flea Fix, Bug Off repellent spray and Flea Free, a mild, soap-free and pH-balanced shampoo.
**To enter, tell us in 25 words or less why you and your pooch would love to win in the reply box below.**
Please remember to sign in and update the Contact Info for Competition section and read the Condition of Entry before entering.
For more great ideas, visit our
DOGSLife Directory