October 21st, 2013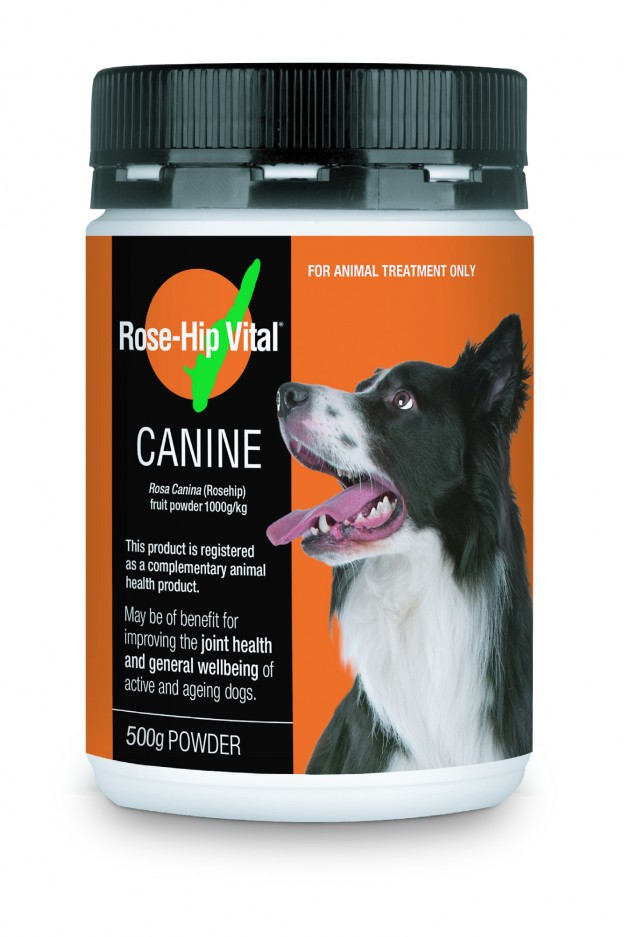 COMPETITION CLOSED
Rose-Hip Vital Canine is a 100 per cent natural anti-inflammatory that may be of benefit for improving the joint health and general wellbeing of active and aging dogs. It's also a powerful antioxidant, a rich source of vitamin C, and is safe, scientifically proven and registered by the APVMA.
For more information, visit www.facebook.com/rosehipvitalcanine or www.rosehipvitalcanine.com.au
Dogs Life has six 500g bottles to giveaway.
**To enter, tell us in 25 words or less why you and your pooch would love to win in the reply box below.**
Please remember to sign in and update the Contact Info for Competition section and read the Condition of Entry before entering.
For more great ideas, visit our
DOGSLife Directory