December 16th, 2015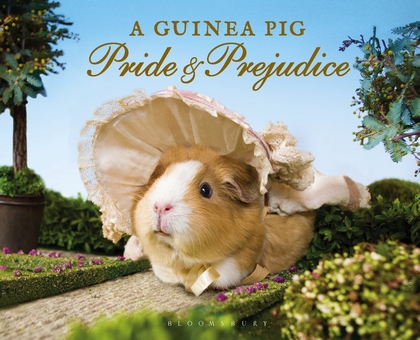 Enjoy the classic Jane Austen tale from a slightly different view – a shorter, slightly furrier one, that is! For those who love the romance classics and all things animal, you will be spellbound by A Guinea Pig Pride & Prejudice, a fabulously photographed book that retells the classic Jane Austen tale — only this one stars a cast of cavies. This book is entirely whimsical, but a lot of fun, and will make a great coffee table book and conversation piece with friends.
Dogs Life has 5 copies of A Guinea Pig Pride and Prejudice to give away. **To enter, please leave a comment in the box below telling us in 25 words or less why you and your dog would love to win**
Entries close Feb 18, 2016 and will be judged on Feb 19, 2016.
Please remember to sign in and update the Contact Info for Competition section and read the Condition of Entry before entering.
For more great ideas, visit our
DOGSLife Directory